6 reasons why the FreeAgent mobile app is great for you and your clients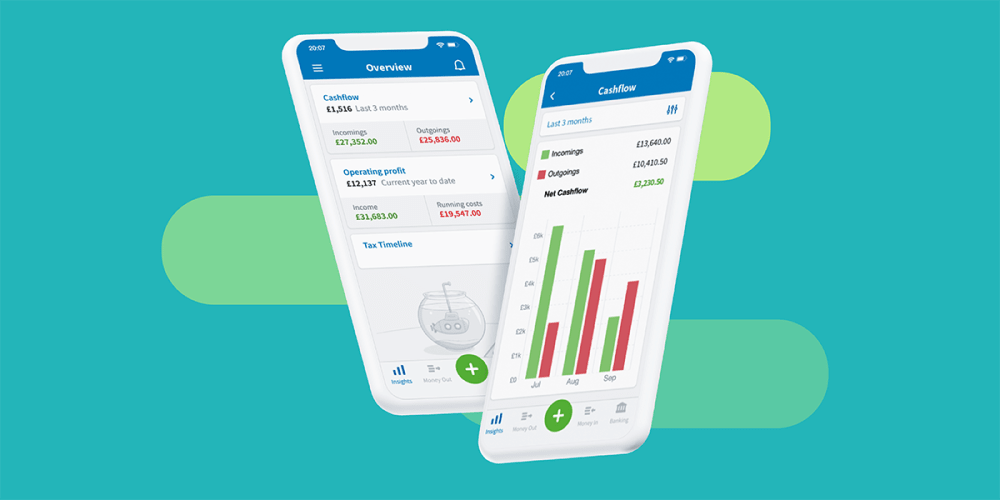 With 230 billion apps downloaded by smartphone users around the world in 2021, it's fair to say that mobile apps are now firmly embedded in our everyday lives. While some apps are 'just for fun', many others are designed to either solve practical problems, reduce friction or save time. 
FreeAgent's award-winning mobile app for clients hits all of these objectives, making it easier and more efficient for your small business clients to take care of their admin. Here are six reasons why the FreeAgent mobile app is an invaluable tool for you and your clients. 
1. It provides an easy way to share files
Your clients can use the FreeAgent mobile app to import files and attachments from their mobile device into the 'Files' area of their FreeAgent account. You can then attach these files to expenses or bank transactions via the desktop version of FreeAgent. 
Having direct access to your clients' files within FreeAgent means you'll no longer have to pull supplier invoices out of client emails or review paper copies of documents. It's quick and easy for your clients to do on their mobile device and it can save you a huge amount of time.
2. It makes mountains of receipts a thing of the past 
The FreeAgent mobile app's Smart Capture feature allows your clients to quickly snap receipt images and then store them in the Files area of their FreeAgent account for you to deal with later. And thanks to Smart Capture, clients no longer need to enter the date and total amount after taking a picture of a receipt. Instead, the feature extracts this information from the image automatically.  
Once the data is extracted, the receipt will be automatically matched to a bank transaction or converted to an expense where the date and amount will be populated. Smart Capture will also suggest a category for the expense. 
3. It allows clients to enable bank feeds from their mobile device
Your clients can enable new bank feeds and provide re-consent for existing bank feeds directly from the FreeAgent mobile app. If any of your clients choose to use fingerprint or face recognition to authorise their bank feed setup, they won't even have to remember their online banking login details to do this. 
With clients able to enable and maintain their bank feed connection from the FreeAgent mobile app, you should always have access to their most up-to-date bank transactions. Your clients should also be able to explain their own transactions more easily. Our data shows that practices only have to explain 14% of bank transactions for clients who use the mobile app, compared to 47% of bank transactions for clients who don't.
4. It boosts client retention and reduces churn 
Our data also suggests that the adoption of the FreeAgent mobile app could have a significant impact on how likely your clients are to retain your services. Last year we looked at client 'churn' data for clients of FreeAgent partner practices who closed their FreeAgent accounts between May 2019 and May 2020. These figures included clients who opted to use another method of bookkeeping while continuing their relationship with their practice, as well as those who ended their practice relationship (e.g. clients who closed their businesses). 
Our data showed that clients who used the FreeAgent mobile app were significantly less likely to churn than clients who didn't use it. For one practice, there was a difference of 14.3% in the churn rate between clients who used the app and those who didn't. 
5. It offers no-fee bill payment with PayIt™
Clients who have a NatWest, Royal Bank of Scotland or Ulster Bank NI business current account set as their primary bank account in FreeAgent can now access Payit™ on the FreeAgent mobile app. 
Payit™ is a fast and simple way to make payments. It uses Open Banking to let your clients make secure payments from their NatWest, Royal Bank of Scotland or Ulster Bank NI accounts to any other major UK bank from inside FreeAgent. 
Payit™ is completely free to use and no fees are applied. Your clients just need to access the 'Bills' section of their FreeAgent account and select the Payit™ button to initiate a payment and then authorise the payment through online banking. Our Knowledge Base article explains the process in more detail. 
6. It's an award-winning mobile app
We're constantly innovating and improving the FreeAgent mobile app to help you and your clients automate tasks, save time and improve your relationships. The FreeAgent mobile app has achieved recognition within the industry as 'Top Data & Expense Management Software Product' in AccountingWEB's 2021 Software Awards and as 'Client App of the Year' at the ICB's 2021 LUCA Awards. 
Your clients can download the FreeAgent mobile app for free from the App Store or the Google Play Store.