FreeAgent Mobile: don't sweat your business health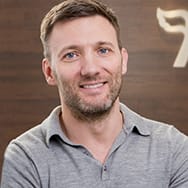 Roan Lavery
CEO, Co-founder
We've recently released a stack of features for FreeAgent Mobile, meaning it's simpler than ever to keep a finger on the pulse of your finances.
With FreeAgent's ever-popular desktop Dashboard widgets now added to our iOS and Android apps, FreeAgent Mobile makes tracking your business health on the go a breeze. It's a bit like a Fitbit for your finances, but with less sweating and grunting, hopefully!
Tax Timeline and notifications
We've included the ever-helpful Tax Timeline so you can see your upcoming important tax liabilities and when you need to file them.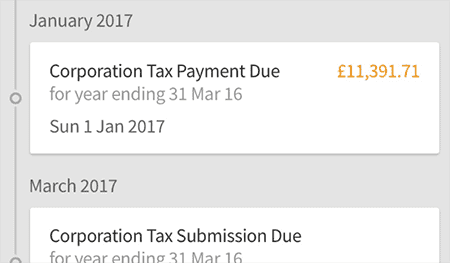 Even better, you can now enable notifications for Tax Timeline events, so you'll never forget to file your VAT return again! You'll be asked to enable notifications when you first use the app or you can set them up in Settings > Notifications.
If you have filed your return through FreeAgent you'll see this marked on the mobile Tax Timeline and notifications won't be sent out.
Profit & Loss
We've also introduced the Profit & Loss screen, which displays your year-to-date income and running costs for the business to FreeAgent Mobile.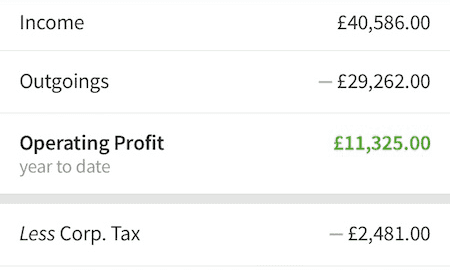 Drilling down, you can see your operating and retained profit (or losses 😱 ) for the year, as well as your distributable profits, so you know how much you can safely take out of the business.
Cashflow
Finally, we have a new Cashflow screen which displays the total money coming in and out across all of your bank accounts in FreeAgent.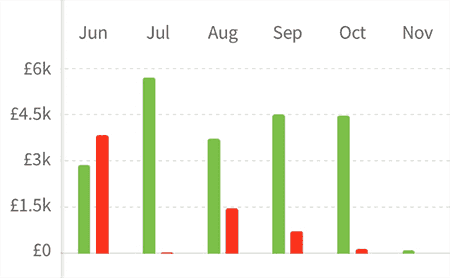 You can look back at three, six or nine-month views and even highlight specific months for more detail.
If you're not using the FreeAgent Mobile iOS or Android apps then now would be a pretty good time to start:
Until next time,
Roan and the team at FreeAgent