FreeAgent Update - New VAT Rates, Improved Invoice Emailing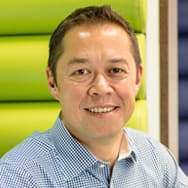 What's New?
In 'Pouilly-Fuisse' we've updated FreeAgent to handle the recent UK VAT rate changes which are effective as of today, and made some improvements to Invoice Emailing.
UK Accounts: VAT Rate Changes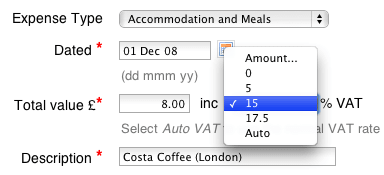 As announced in last week's Pre-Budget Report, the standard rate of VAT has been reduced from 17.5% to 15% as of today.
FreeAgent will now:
Allow you to select both the new 15% rate as well as the old 17.5% rate throughout so you can continue to manage previous expenses, bank account entries and bills.
Use 15% as the standard rate when selecting 'Auto' VAT for normally VAT-able categories for expenses, bills and bank account entries dated on or after 1 Dec 08 (but still use 17.5% for older items)
Automatically use the revised Flat Rate Scheme percentages according to the invoice date.
Automatically use the new VAT rate on Fuel Scale Charge calculations.
Appropriately adjust future recurring invoices and expenses which use the standard rate of VAT to reflect the lower price (NOTE: this assumes that you and your suppliers lower the charged prices on the basis of reduced VAT).
You might need to check any invoices, bills or expenses that are in FreeAgent which you created in advance and have the incorrect VAT rate set on them: we haven't assumed these should be updated.
You'll also need to check that your invoicing for November and December correctly reflects when services were actually provided. A full guide to all the implications - very worthwhile bed-time reading indeed - can be found here.
Finally, if we're charging you UK VAT for your FreeAgent subscription (because you're based in the UK) we have of course updated your payments to reflect the lower rate.
Emailing Invoices
You can now enter multiple email addresses in the 'To' field to send the invoice to several people at once.
You can now also write [contact_first_name] and [contact_last_name] in the email message text - they'll be replaced with the appropriate names when the email is sent.
Other Changes
We've:
Fixed a problem whereby a newly-created expenses would start out locked (if the most recent expense had already been rebilled).
Tweaked the auto-complete on Expenses and Bank Account Entry descriptions to show unique matches only.
Fixed a problem which occurred when explaining a bill payment transaction and also explaining matching similar transactions.
Fixed a problem where unbilled time was displayed incorrectly in certain circumstances.
Ensured the correct months are selectable on the Bank Statement pages even if you've entered future transactions.
UK Accounts: Corrected the display of National Insurance on payslips.
Cheers until next time…
Ed & The Team at FreeAgent Central.
Disclaimer: The content included in this blog post is based on our understanding of tax law at the time of publication. It may be subject to change and may not be applicable to your circumstances, so should not be relied upon. You are responsible for complying with tax law and should seek independent advice if you require further information about the content included in this blog post. If you don't have an accountant, take a look at our directory to find a FreeAgent Practice Partner based in your local area.