5 ways the accounting industry has changed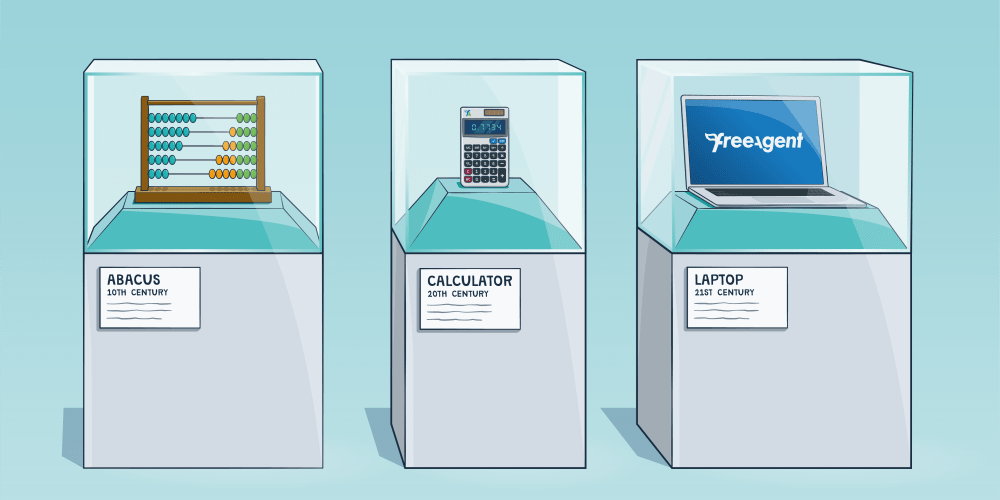 The rollout of Making Tax Digital for Income Tax Self Assessment (MTD for ITSA) will mark a significant shift for the UK tax system, but the accounting industry has been evolving steadily for decades. More recently, technological developments and the Covid-19 pandemic have changed the role of accountants and bookkeepers in a number of ways. Here are a few examples.
1. Moving to the cloud
Technology is a major driver for change in the accounting industry, and the advent of cloud accounting software is one of the most significant developments the sector has seen in recent years. 
Cloud-based software like FreeAgent has transformed the way that day-to-day bookkeeping is handled, allowing accountants, bookkeepers and their clients to automate many admin tasks and reduce the risk of human error.
2. Working in real time
Cloud accounting and innovations such as Open Banking provide accountants and bookkeepers with a clearer understanding of their clients' finances than ever before. 
While traditional accounting methods only allow practitioners to review historical financial data, these digital advancements make it possible to monitor business information in real time. This enables accountants and bookkeepers to work proactively, pinpointing opportunities and highlighting potential issues as and when they emerge. 
This level of visibility can also improve financial forecasting. If practitioners and their clients analyse the data, they can collaborate on a strategy that will ensure the ongoing success of the business.
3. Improving client communication and relationships
Good communication is a crucial component for any successful relationship, including that between an accountant and their client. Technological advances and the Covid-19 pandemic have both had a significant impact on how accountants and their clients communicate.
While in-person meetings and phone calls were once essential, social media platforms and video conferencing software are now just as important to positive and productive relationships. 
These convenient tools allow accountants and bookkeepers to have one-to-one meetings, share documents and information and even host webinars to resolve queries quickly and easily.
4. Diversifying the role of accountants and bookkeepers
With day-to-day tasks such as payroll and data entry being dealt with digitally, accountants and bookkeepers can spend more time on advisory services that add value for their clients.
Rather than crunching numbers and correcting human errors, practitioners can use their expertise to advise and support clients with forward planning, money-saving opportunities and growth strategy work. This development is blurring the lines between accountants and business development advisors.
While some business owners have been keeping their accounts digitally for years, everyone affected by MTD for ITSA will have to use compatible software. As a result, guiding clients through the transition and educating them on using cloud accounting software is likely to become an even bigger part of the accountant's role in the near future.
5. Scope to specialise
The Covid-19 pandemic has been a catalyst for change in almost every industry, and the accounting sector is no exception. Remote working has been normalised, with geography becoming less of a barrier when it comes to securing new clients.
Rather than searching for accountants and bookkeepers based on location, business owners can look for practices that best meet their needs, even if they happen to be further afield.
Having fewer geographical restrictions may also allow practitioners to specialise in a particular field. For example, an accountant may offer dedicated strategic growth services in order to target startup businesses.