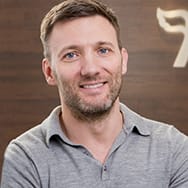 Roan Lavery
CEO, Co-founder
Today we're launching Insights - an innovative new feature to help you understand and run your business more successfully.
Insights are actionable notifications of your business's performance. They highlight opportunities, signal issues and enable you to make better decisions about your finances. If that sounds a bit complicated, then don't worry - it's actually really simple when you see them in action.
We're launching two Insights to start with. The first is the top customers Insight, which lists your top five customers over the last six months, in terms of what's been invoiced. You can click through from the Insight to our recently launched customer sales report, which lets you break down income from all your customers, over different time periods.
The second Insight is for VAT registered businesses and is related to upcoming VAT bills. If it looks like you don't have enough money in your bank accounts to pay an upcoming VAT bill, you'll see an Insight notification. This isn't necessarily a cause for concern - your accounts might not be up-to-date, or you could have other money squirrelled away that we don't know about.
You can find your Insights by clicking the Insights link at the top right of your FreeAgent account. If you've got a new notification you'll see this highlighted here. Any new Insights will also be displayed on the Overview screen. We're rolling this feature out gradually over the next few weeks, so if you don't have it in your account today, don't worry, it will be there very soon!
We're really interested to hear what you think about Insights, so please get in touch with any questions or ideas you might have. You can also read more about Insights over on our Knowledge Base.
Over the next few months we'll roll out more Insights to help you run your business more effectively, so stay tuned.
All the best,
Roan and the team at FreeAgent