Seasonal Spotlight: Eva Koleli, Senior Software Engineer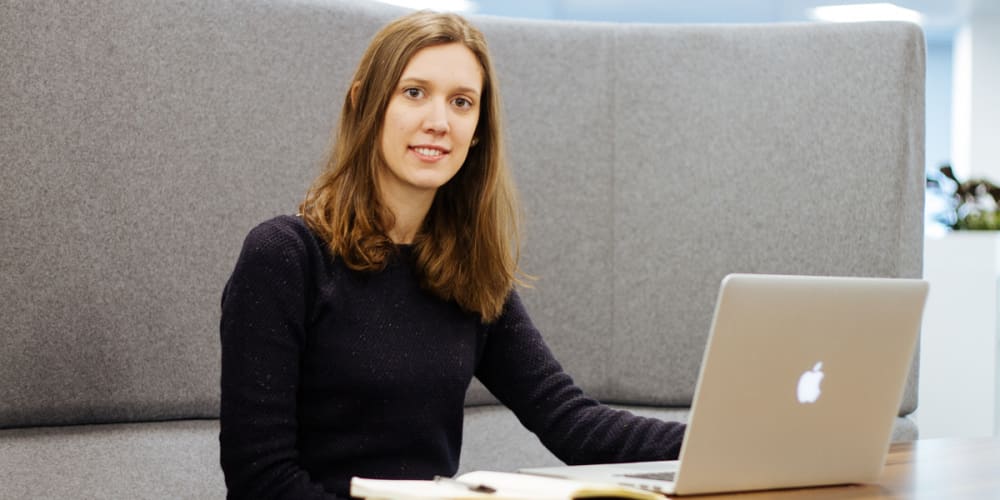 This festive season, we're putting the spotlight on some of the members of the FreeAgent team to find out more about them and how they'll be celebrating Christmas this year.
Hi Eva! What do you do at FreeAgent?
I'm a Senior Software Engineer on one of the product teams. My team takes care of the daily admin features in FreeAgent, like banking, invoicing, projects and estimates.
How long have you worked here?
I've been with FreeAgent for almost three years. I started off working in the Edinburgh office and then when I moved to London earlier this year, I became fully remote.
How did you get into engineering?
I studied Informatics as an undergraduate in Athens and then moved to Edinburgh to do a master's degree in Artificial Intelligence at the University of Edinburgh.
What advice would you give to someone interested in getting into engineering?
If you're interested in engineering I'd recommend going to meetups! Lots of people volunteer and they will help you get started at organisations like Code Bar and Women Who Code. You can also find small introductory sessions or even completely free tutorials online. Don't feel like you need to wait until university to make a start; there are lots of things you can do in your free time. I think the best way to learn is to find something you're interested in and Google your way through building it! It's a great way to experience both the frustrations and the excitement of engineering.
What are some of your favourite things about working at FreeAgent?
There are so many great things about working at FreeAgent, but I think the best thing is the people.
I'm lucky because I worked in the office for a long time before going remote, so I know the team pretty well. I can still talk to everyone on Slack and I can come back for the summer barbeque, hack days and the Christmas party, which is nice. FreeAgent is very inclusive and remote friendly so it wasn't a very difficult transition.
What do you enjoy doing in your spare time?
Most of the time, I just meet my friends and go out for dinner or nice coffee. I still really enjoy going to meetups and I think they're a great way to learn about different workplaces and cultures. Then you can bring what you have learnt into your way of working. Meetups are also a great way to learn about cool new technologies.
Finally - the big day is almost upon us! Do you have any Christmas traditions or special festive celebrations?
I usually spend Christmas in Athens with my family, although last year we travelled to the north of Greece together. This is a bit more of a New Year tradition, but every December my mum and I make a Greek cake called Vasilopita. You bake a coin into the cake and if you find the coin in your slice it means you have a lucky year ahead of you!