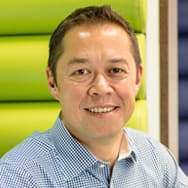 Typeform, a company that we occasionally use to conduct surveys, have informed us that they have suffered a data breach.
We have conducted a thorough investigation and we've concluded that approximately 500 data records have been compromised. All affected users have now been contacted, so if you haven't been contacted your data wasn't affected by this breach.
Please be assured that if you're a FreeAgent account holder, your information and any related bank account information are completely unaffected. They remain as secure and protected as always.
To give you a little more context, this breach has only exposed information entered into certain Typeform forms. None of these forms required passwords or payment details - they were most likely asking you for feedback on our software, or to take part in polls about running a small business. Regardless, we have now disabled all of our active Typeform surveys, and we will not be using Typeform again until we are confident that there is no risk of a similar breach occuring again.
I'm very sorry that this has happened. Please know that we at FreeAgent are committed to continually reviewing and improving our partners, as well as our own processes, to ensure that we offer the safest and most secure experience possible.