FreeAgent Update - Release Limburger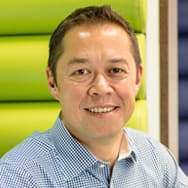 Here's the latest update on what's new with our streamlined money management tool FreeAgent: this release is codenamed Limburger.
We've been busy this week redesigning our Home Overview screen to make it much more directly useful. Hope you like it.
As well as more direct summaries of recent timeslips and expenses, we have new Invoice Timeline & Tax Timeline panels.
Still room for improvement we reckon - send us your feedback to get a hand on the steering wheel here.
Overview Screen: Invoice Timeline
Our new Invoice Timeline graph is much more informative than the previous one - it displays monthly information on paid, and due & overdue invoices - the dates used are the dates of payments received or the invoice due dates respectively.
Overview Screen: Tax Timeline
We've updated the due dates for VAT returns to reflect those which relate to electronic submission and payment: you have 7 days after the official return submission date, as described here.
Don't forget, this is the time when the payment needs to reach HMRC, which can take 3-4 bank 'working' days.
In due course, we'll be adding PAYE payments and personal Income Tax payments to the Timeline as well.
Reclaiming VAT on Bad Debt
If you're registered for VAT and have had to write off an invoice which you've already paid the VAT on, you're entitled to reclaim that VAT. FreeAgent now includes that reclaim in the VAT period which covers the date you wrote off the invoice. Officially, the invoice must be more than 6 months overdue - FreeAgent doesn't prevent you writing off sooner than this at the moment.
Invoice Discounts
You can now specify a percentage discount to apply to a whole invoice - it's in the Advanced Options of the Invoice details screen.
Recurring Invoices - More than just Monthly
You can now specify Quarterly, Annually and 2-Yearly as recurrence intervals for invoices.
Expired Free Trial and Exporting Data
If your free trial has expired, we now allow you to access your data for export until you decide to cancel and delete your account. We would of course much rather you paid for a subscription, but we're not going get all mean about it. Not our style.
Disclaimer: The content included in this blog post is based on our understanding of tax law at the time of publication. It may be subject to change and may not be applicable to your circumstances, so should not be relied upon. You are responsible for complying with tax law and should seek independent advice if you require further information about the content included in this blog post. If you don't have an accountant, take a look at our directory to find a FreeAgent Practice Partner based in your local area.