FreeAgent Release: User Access Fine Tuning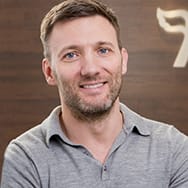 Roan Lavery
CEO, Co-founder
The big news in this week's release is improved control over exactly what other users can access within your FreeAgent account.
When we asked what improvements you'd like to see to user permissions the resounding answer was flexibility, so we've created a solution that balances simplicity of use with the ability to configure different permissions for different users.

So what's new? Well, you now access the Users section via the global navigation at the top right of your screen.
When viewing a User (other than yourself) you will now see a new User Permissions slider which lets you quickly and intuitively dial permissions for that user up or down, giving them more or less access to the system.

Each permission level builds on the previous ones, and a description of each permission level is displayed beneath the slider.
Moving the slider all the way down to left will suspend the user from accessing FreeAgent.
Navigating Timeslips
You can now better navigate your timesheets in the Time Tracking section by moving forward and back by week or day.

Recurring Bills
For those of you that like to keep track of payments to suppliers, you can now set up recurring Bills. This works in the same way as expenses.

Simply set the recurring profile type, the optional end date and off you go.
And by popular demand
We've also introduced the following updates that have been recently requested:
You can now add the Project name to an Invoice. Simply select this option in the Advanced Options section when creating the Invoice.
You can now add a Mobile telephone number for each Contact
You can now edit and delete Contacts directly from the main Contacts page, saving you valuable clicks.
We've added a new expense category for PAYE/NI Penalty. Let's hope you don't have to use it too often.
FreeAgent now includes Bank Interest in its calculations for Flat Rate Scheme VAT returns dated 1st April 2009 onwards. Exciting huh?
Until next time…
All the best,
Roan & The Team at FreeAgent Central.