We're sponsoring awards to help support UK mentors and start-ups!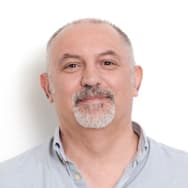 Kevin McCallum
Chief Commercial Officer
It's a daunting prospect starting your first business. After all, although you're probably really excited to be doing the thing you love for a living, there's a lot of extra stuff like accounting or developing marketing strategies you need to know in order to give your business the best chance of success.
That's why mentors are a great resource for any new business owner to seek out. Through mentorship, you're not only receiving the expertise and wisdom of someone who has been in your position before, but who can also advise you on how to take your business forward.
Here at FreeAgent we recognise how important mentors can be to a fledgling business, and that's why we've been working closely with our partners the National Enterprise Network this year to help bring advice and mentoring to small businesses throughout the UK. And, as part of this commitment, we've been delighted to sponsor the Enterprise Mentoring Programme of the Year at this year's NEN Awards - which are taking place this Friday (15th Nov) at the British Library in London.
There are two organisations shortlisted for the award this year: Enterprise First and Let's Do Business (South East Group) Ltd. Both of them have shown some really creative and innovative ways of bringing mentoring support to their small business clients, so we're super excited to see who walks away with the prize.
But those aren't the only small business awards we're involved with over the coming weeks. We're also thrilled to announce that FreeAgent is sponsoring the Freelance & Home-Based Business of the Year prize at the StartUp Awards, which take place next month.
The StartUp Awards are a huge accolade for small emerging businesses and regularly unearth some of the UK's finest entrepreneurial startup companies. Previous winners include innovative companies such as Ella's Kitchen and Naked Wines, so we're really intrigued to see which of this year's brilliant finalists will emerge victorious.
Good luck everyone!