Boost your business performance with insights from these 5 key reports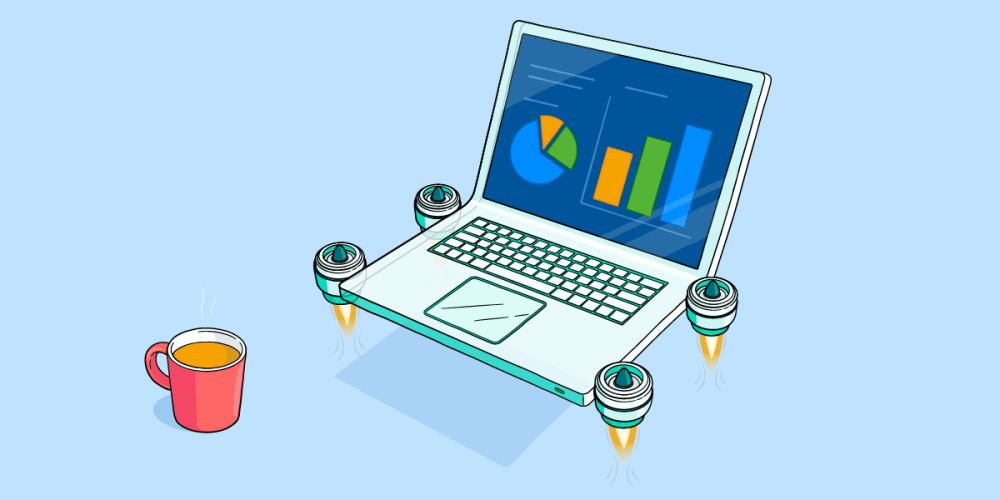 As if you aren't already taking multitasking to a new level, when you're running a business you also have to get to grips with the data needed to measure business performance. While you may have a gut feeling for how your business is doing, having the key numbers to hand can save you time and give you the insights you need to make better business decisions. Take a look at these five FreeAgent reports and how they can help boost your performance. 
Keep tabs on income and expenses with the Profit and Loss report
A profit and loss report (aka a 'profit and loss account', 'P&L account' or just 'P&L') does what it says on the tin. It's a summary of the history of your business's trading during a given period of time. It shows all of your business's income from sales and any other sources, for example bank interest, minus its expenses. 
As well as the detailed Profit and Loss report in FreeAgent, the snapshot view on the Overview screen is a quick way to check whether your business has earned more income than it's spent on day-to-day running costs. In other words, if your business is making a profit or a loss.
Keep your finances healthy with the Balance Sheet report
The Balance Sheet is a handy report that gives you a full picture of where your company stands financially. It shows everything that your business owns (divided into current and fixed assets) and everything that it owes (organised by current and long-term liabilities) at a point in time.
At first glance, don't be put off by the abundance of figures, it's actually relatively simple. As long as you enter all of your data correctly throughout the year, FreeAgent will handle all the double entry bookkeeping for you, meaning your Balance Sheet should always be equal and 'balanced'.
If the ratio of your business's assets to liabilities ever falls to less than 1 to 1, consider that a warning that your business could be at risk of running out of cash. But don't panic - take the time to strategise how to improve your business's financial health. As with all of these reports, the Balance Sheet can be used to identify opportunities as well as potential problems.
Stay on top of your outstanding invoices with the Aged Debtors report
While the Aged Debtors report may sound a bit cryptic, it's actually a pretty straightforward report that you can use to keep track of outstanding invoices and identify pesky late payers. The report keeps a running list of all your customers, organised by invoice, who haven't paid you yet. It also shows how much they owe and how long they've owed you for. 
To take one more task off your plate, why not set up automatic emails so FreeAgent can remind your customers to pay an invoice when it's due or overdue?
Find your best (and worst) customers with the Customer Sales report
The Customer Sales report looks at how much income you've received from each of your customers over time. You can view the report by month if you want to dig into the details, or by year for the big picture, and filter by ascending or descending order. This report, combined with the Aged Debtors report, can highlight the most profitable customers to work with - and potentially the late-paying culprits who you should avoid!
Keep hold of the purse strings with the Spending Categories report
It can be easy to lose track of your business outgoings. The Spending Categories report breaks down where you're spending money on categorised bills, expenses and bank transactions. Filtering all of your outgoings by category means you can easily see how much money is going out of the business and what you're spending it on. This can help guide you to smart financial business decisions, like making adjustments to reduce unnecessary costs.
For more on measuring business performance and the key financial and non-financial metrics to track, check out how to measure the performance of your small business.
Not using FreeAgent yet? Try a 30-day free trial today and find out for yourself how our award-winning software's insights and accounting reports can help you make smarter business decisions.