FreeAgent celebrates Health and Wellbeing Month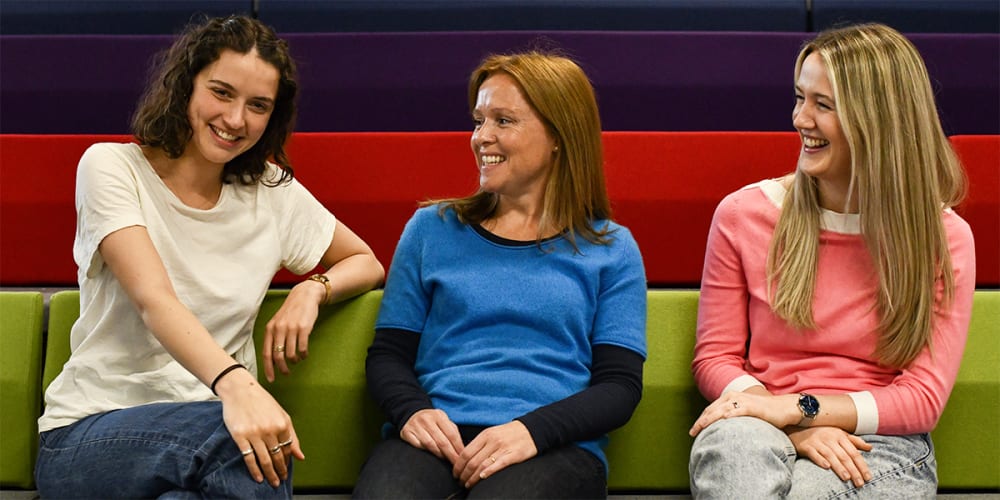 Health and wellbeing is so important to us, we gave it its own month! We believe that people do their best work when they feel good. Sounds obvious, right? So, if we want to create a happy, high-performing and diverse team, we have to support their wellbeing. 
This is our priority all year round, but we also decided to choose a month to give it the single-minded focus it deserves and this February, we're celebrating our sixth Health and Wellbeing Month at FreeAgent. 
February is certainly a great month to choose. While it's cold and wintry, the days are getting lighter and spring is peeking round the corner. Plus, we're all still trying to set good habits, and talking about wellbeing fits into many people's goals for the new year.
What actually happens in Health and Wellbeing Month?
Health and Wellbeing Month is all about fun activities that set healthy habits. We have grouped these around four themes: physical wellbeing, mental wellbeing, environmental wellbeing and financial wellbeing - after all, we are an accounting software company.
In the first week, colleagues might meet with a financial advisor for a personal check-in. Week two might see them join a karate class taught by a FreeAgent colleague or drop in for a physical health MOT with a personal trainer. Come week three, they might attend a talk given by another team member on their experience of depression and maybe venture out to take a picture for our themed photo contest. And the month of activity ends with a lunchtime litter pick along Edinburgh's peaceful canal, fuelled by an especially healthy lunch. 
Some people take part in multiple activities over the month, others choose one or two that feel especially relevant to them. The feedback has been overwhelmingly positive. In our culture surveys, Health and Wellbeing Month is one of the things people love about working at FreeAgent and many tell us how much they appreciate the considerable time and energy put into the plan. 
What are the results?
We're always impressed by how many activities are suggested by our people. We get to know a little about their passions and experiences - and being open definitely brings us closer together. Feedback also helps us offer even better opportunities. Caroline, one of our engineers, told us in 2022 how much she enjoyed our month-long 'walk a marathon' challenge, so this year, we've upgraded it to a team-wide virtual journey from John O'Groats to Land's End. 
Organising Health and Wellbeing Month gives us a chance to trial ideas that become FreeAgent staples. Donald, our Chief People Officer, said: "The thing that sticks with me most is the mindfulness group. The fact it happens weekly all year round and anyone can join - I'm glad it is still going three years later."
What about the rest of the year?
Health and wellbeing is a priority to us all year round. We each spend so much time focusing on work - but we also need to focus on ourselves. Our benefits and policies are designed to help everyone find a comfortable work-life balance, whether that is through offering private medical insurance, 24/7 confidential support, enhanced parent's leave, or Fridays off in the summer. 
As a hybrid workplace, it's important to us that our remote workers feel just as included, so the majority of our activities can be joined from anywhere. We have different ways remote workers can get involved, from virtual coffee breaks with a randomly-selected colleague to remote team socials - last year, the Communications team took part in a virtual escape room. As one of our remote software engineers told us, "this is the most sociably remote job that I have ever had!"
Having time to socialise is a big part of our wellbeing too, and we're a social bunch. There's always something to look forward to, with Slack channels for different interests, a catered lunch in the office on Fridays, the obligatory office table tennis table, and a big Christmas and Summer party. If you think you might find a home at FreeAgent, take a look at our vacancies.