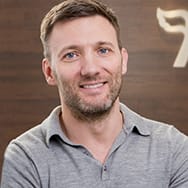 Roan Lavery
CEO, Co-founder
Please note that FreeAgent's Smart Capture functionality replaced 'Capture for later' and Auto Extract in November 2023.
Our new iPad-optimised iOS app has just gone live. This update gives you all the great features of the FreeAgent mobile app with a layout that's tailored for the iPad's bigger screen. Perfect for when you want a bit more focused time on your finances. As well as this exciting news for iPad users, a couple of other improvements to the FreeAgent mobile app have recently gone live.
Improved 'Capture for later'
The app's recently-launched 'Capture for later' feature lets you snap pictures of your receipts to store safely in the 'Files' area of your FreeAgent account. You can then attach these images to expenses or bank transactions in FreeAgent, using either the mobile app or the web app.
We've just launched an update to this feature which means you can now use the FreeAgent mobile app to import email attachments or images that are already on your phone.
Set up bank feeds on mobile
We've also released the ability to enable bank feeds on the FreeAgent mobile app. You can use fingerprint or face ID to authorise the setup so you won't need to worry about looking for your online banking login details. Learn more over on our Knowledge Base.
Don't have the FreeAgent mobile app yet? Download it now: