3 steps to prepping for payroll year-end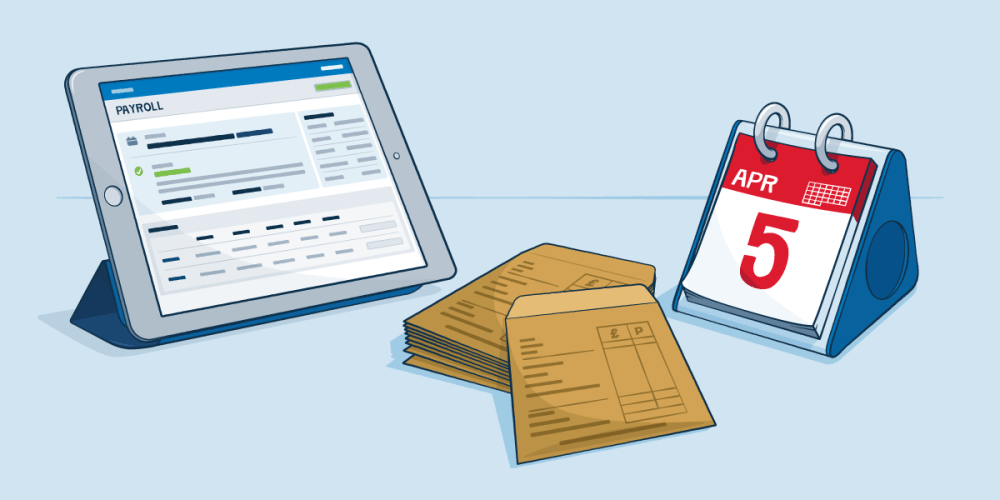 It might not be at the front of your mind right now but the payroll year-end is just around the corner. If you're an employer running payroll, there are a few tasks that you'll need to check off of your list before the current tax year ends on Sunday 5th April. We've broken these tasks down into three manageable steps, so let's get stuck in.
1. Complete your 2019/2020 tax year payroll reporting
If you use HMRC-recognised accounting software like FreeAgent to run your payroll then this step will be a breeze. Accounting software with fully-integrated payroll systems should report PAYE information directly to HMRC through a Full Payment Submission (FPS) every month after your employees have been paid. This means that when you file your final month's payroll(i.e. month 12) the relevant annual report will be sent to HMRC to wrap up payroll for the year. If you don't use accounting software, you have the option of using HMRC's Basic PAYE Tools instead.
However you choose to report on your tax year, before you make your final month 12 payroll submission you should check that:
the correct dates are on all payslips
you've paid your employees on the correct date
all of your employees and their details are included in your payroll
all payment amounts are correct
all tax and National Insurance deductions are correct
2. Prepare P60s for all of your employees
Once you've made the final submission of your 2019/2020 report, you'll then need to provide all of your current employees with a P60. This is a form that shows how much taxable salary your employee was paid, as well as how much tax was deducted from their wage, during the tax year.
The good news is that if you run payroll through FreeAgent, the software will automatically produce P60s for all your employees at the end of the tax year. It's important to note that these P60s will only appear after the tax year has ended on 5th April.
Do employees who left your business during the payroll year need a P60?
You should always report leavers as they leave your business and not wait until the year-end. Regardless of when an employee leaves your business (even if it's during month 12, the last month of the payroll year), you will need to issue them a P45 form. P60s are only for existing employees at the tax year-end.
Do you need a P60 too?
If you're the director of a limited company with a salary, you will need your own P60 to enter the information on the employment page of your Self Assessment tax return. If you're a sole trader or a partner in a partnership, you and any partners aren't employees of the business so you shouldn't be included in payroll and won't require a P60.
3. Get ready for the 2020/21 tax year!
Once you've filed your month 12 payroll for the relevant tax year through your accounting software or HMRC's Basic PAYE Tools, you'll then need to set up a new payroll tax year starting on 6th April. If you use FreeAgent, it's a quick setup process to transfer existing employee profiles to the new year using our recently-improved payroll workflow.
Following these three steps should help you feel like you've got this payroll year-end in the bag! If you'd like one handy place to run your payroll and manage your business admin then why not try a 30-day free trial of FreeAgent?