5 ways you can reach out for help during the coronavirus outbreak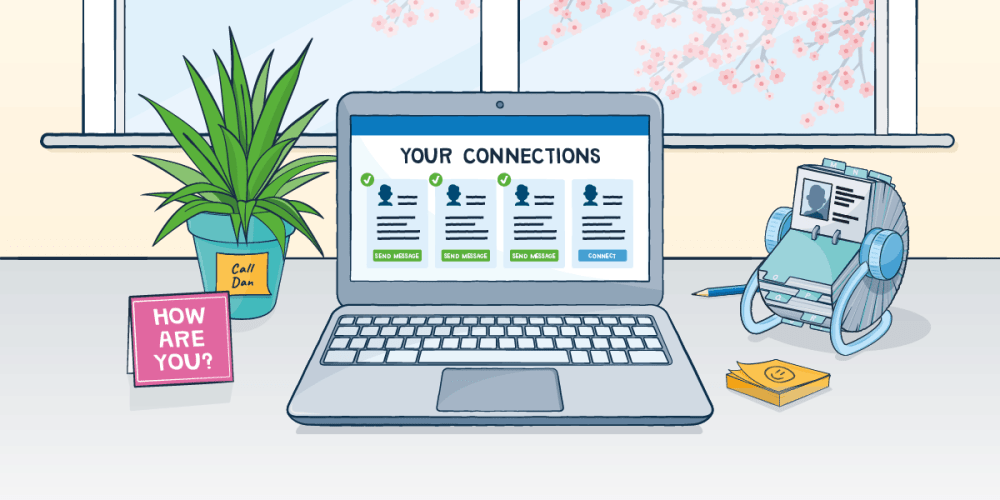 The coronavirus outbreak has undoubtedly created a really difficult situation for small businesses and freelancers across the UK. Whether it's clients cancelling or postponing existing projects, difficulty finding new work or even having to take sick leave yourself, we know that things are tough right now.
At a time when we're all in various degrees of separation, it's more important than ever to reach out to those around us. Here are five ways you might be able to bring a little relief to your small business during lockdown.
1. Reconnect with your existing clients
At this point in the "new normal", you might not have spoken to your regular clients for quite some time. Even if you're aware that they're running a skeleton operation during this period, it won't hurt to drop them a line. If they're a frequent collaborator, they're also probably keen to know how you and your business are doing. If you're available for work, remind them to keep you in mind for any projects that might appear on the horizon soon. A friendly reminder can go a long way towards sustaining a relationship during this period of isolation.
2. Widen your net in the search for new business
With most premises forced to shut and many projects cancelled, most businesses are experiencing a slow period right now. If you're able to, try to think of new ways that you could secure yourself some business during this time.
Finding new clients
If you can work with clients virtually, you could investigate some of the higher quality freelance job boards available online. If possible, try and find a job board curated for your specialism rather than one with a huge global offering.
Another strategy could be to reach out to all of your contacts - not just your professional ones - and ask if they know of anyone who might need your services. This might feel a bit strange (and uncomfortable!) if you haven't done it before, but you'd be surprised at the positive response that it can deliver.
Tweaking your business model
If you operate in bricks and mortar premises, it might be a little trickier to find new business opportunities right now. Try taking a look at our tips on temporarily adapting your business model during the coronavirus outbreak for some inspiration.
3. Reach out to your professional peers
If you don't already have a network of contacts in the same line of work as you, this could be a great opportunity to build one. While we're all largely confined to our homes, a digital strategy is definitely the safest way of going about this.
Social media is a great place to forge new connections - try seeking out leading voices in your industry and following them on Twitter, Facebook, LinkedIn or Instagram. Consider which social channels are best suited to your industry, for example, photographers could connect on Instagram over shared hashtags and impactful images, while copywriters can chip in on Twitter discussions and relevant topics like #ContentClubUK.
4. Connect with your community
Whether you're low on work at the moment or not, we're all experiencing this uniquely challenging time together. Although it might not be a direct route to new work, helping out in your local community could be a great way to spread a little kindness, as well as make new friends and contacts. Every community has come together in different ways, whether that's a WhatsApp group for your street, posters in your local park or online volunteering opportunities. Check out this article for a comprehensive list of ways to find volunteering opportunities in your community.
If you aren't able to volunteer at the moment, you could also reach out to fellow local small businesses and see if you could contribute your skills to support them during this time. As well as helping out someone in their time of need, this could also be a great way of building new contacts and relationships that will last much longer than the pandemic.
5. Take advantage of government support
Last but not least, if you're not already acquainted with it, make sure to familiarise yourself with all the different kinds of support the government has announced for small businesses over the past few weeks. Some of these measures include:
For a full run-down of these government measures, check out our complete guide to financial help available during the coronavirus outbreak. You can also find many more resources designed to help your small business through the outbreak over on our frequently updated coronavirus hub. However you're coping during this crisis, we hope you know that you're not alone in this!