FreeAgent's amazing community of women in engineering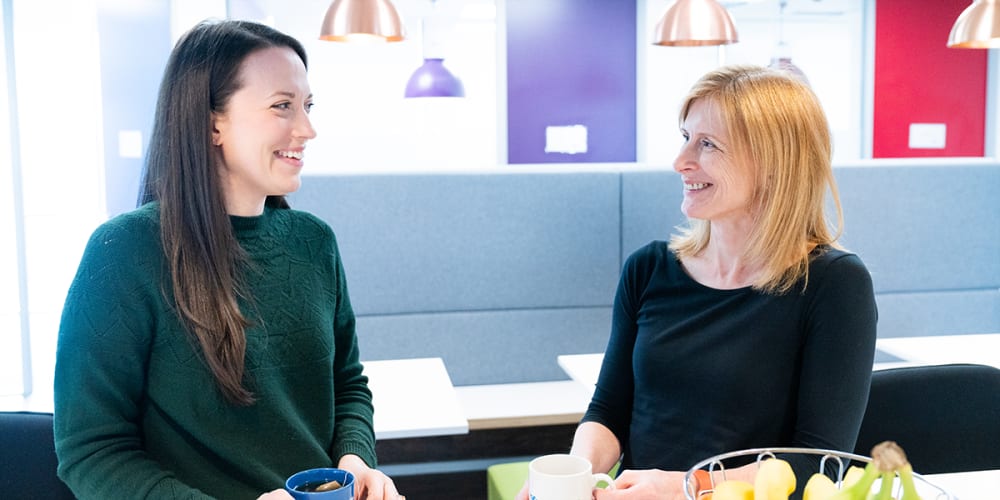 Diversity is so much more than a buzzword to check off your list. Diversity and inclusion are the secret ingredients that make environments more welcoming, help teams work well together, and create products that just keep getting better. As a tech company, we know the value of diversity - and the challenges.  
Engineering and technology has the lowest proportion of women of all the STEM fields in the UK. This means there's still a long way to go to reach a gender balance in our industry and address the gender pay gap. At FreeAgent, we try to foster a thriving community of women in engineering by creating a welcoming environment for all. 
What's our engineering community like?
One of the most important ways we support our female engineers is by encouraging a sense of community. We have a lot of small engineering teams, and some women join their new team to discover they are the only woman. But in the wider department, they'll get to know lots of other women through the Women in Engineering Slack group and our buddy system. 
When a new person joins, we want them to know the full scope of their support network. The Women in Engineering group helps them meet women working in similar roles to them, and is also a fantastic space for them to ask questions - no matter how silly they fear it might sound! And while all our engineers get a buddy, our female joiners are given another support relationship with a fellow female engineer. This person gives them a different perspective, and can understand their experience in a traditionally male-dominated field.
How do we encourage current and future engineers?
Carly Amos, Group Engineering Manager, said: "Visibility is something we continually work for. If you don't see anyone like you doing a job, it's too easy to think that it might not be for you. By giving opportunities for women to showcase the things we do in engineering, we hope to set an example for others, at any stage of their careers." 
FreeAgent has hosted Women Who Code meet-ups, where women can chat about their experiences in engineering and hear talks on topics like collaboration. Some of our engineers do additional outreach - supporting organisations like Code First Girls and codebar to provide skills training and promote diversity in the industry. 
We also encourage our engineers to attend industry conferences. Sheila Hughes, Director of Product Engineering, said: "Last year's Women of Silicon Roundabout conference was memorable - it's not often you go to a tech conference and you're in the majority! Some of our male colleagues came too, and it started so many great conversations."
How do engineers grow at FreeAgent?
FreeAgent currently has about 24% women in engineering - above the national average - because we understand that great engineers come from different places. While some of our female engineers studied computer science and followed this traditional path, many came to the field from unusual backgrounds. We have several career switchers who joined us from the worlds of IT support, chemistry, and book publishing. 
Carme Mias, one of our Software Engineers, said: "My career has been very haphazard, from pure hardware to pure software. I taught myself to build websites years before I joined a software development course and became a full stack developer. FreeAgent is only my second software job."
With so many non-traditional career paths came a need to change our progression framework. Our engineering department is diverse, and so are the technologies they use, so our progression framework is built inclusively to open up multiple ways for people to prove their skills and experience. 
To help all engineers progress at FreeAgent, we make sure skills assessed are consistent at every level of the career path - which is really important to career switchers. Someone who has worked for nine years leading a lab might wish to work on their software engineering skills, but they'll have developed impressive project management and communication skills that are just as essential to a smooth engineering team. We acknowledge these skills, and pair people with mentors who can help them to develop.
Calling all engineers
We love our diverse engineering team and want to keep growing. Whether you're an experienced software engineer or in the process of switching careers, we'd love to hear from you. Take a look at our vacancies to see if one is right for you.