How to get more bookkeeping clients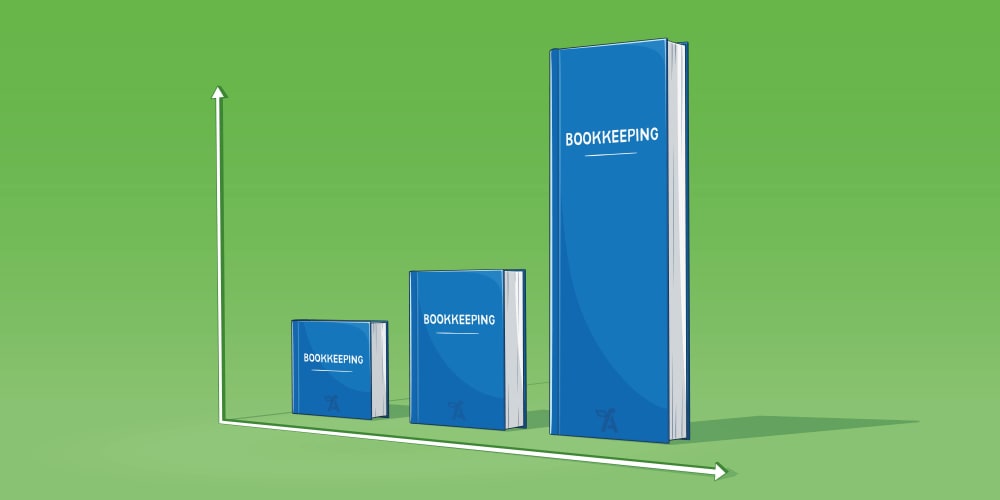 If you want to grow your bookkeeping practice, you'll need to focus on attracting new clients as well as offering a great service to your existing ones. Whether you're a new bookkeeper or run an established practice, here are some simple steps you can take to win more clients.  
Identify your target clients
Before you begin your search, consider what kinds of clients you'd like to add to your roster. If you already have a set of clients, you can review whether they've been easy to work with, how much revenue they generate and whether they're likely to refer you to others. You can then decide whether you'd like to target similar clients or shift your focus.
If you have a specialism, whether that's working with clients in a particular sector or providing a certain type of service, you can use this knowledge to position yourself as the go-to bookkeeper in that area. You could then meet potential new clients by then joining relevant industry groups.  
Leverage your network
It can be a bit daunting to put yourself out there, but reaching new clients could be easier than you think. Start out by asking your family and friends if they know anyone who might be interested in your bookkeeping services. 
You can extend this to others in your wider network -  like your hairdresser or childminder - who might be willing to tell their customers about you. And if you already have existing clients, why not ask them to spread the word about your business? 
It can also be helpful to chat with other bookkeepers, who may be happy to give you advice or potentially recommend a new client. The 6 Figure Bookkeepers' Club on Facebook is a supportive group for bookkeepers who want to build their business. There's also the option of becoming a member of The Institute of Certified Bookkeepers, which will give you access to a network of local groups that meet regularly throughout the year.
Create an engaging website
If you want to attract more clients, it's important to have a website for your practice. Depending on your budget, you can pay someone to create the website for you, or do it yourself with easy-to-use website builders like Wix or WordPress.
Your website is often the first place that prospective clients will go to check out your services, so consider showcasing some glowing testimonials from any existing clients. And if you set up a contact form, prospective clients could leave their details so you can follow up. 
You can use tools such as Google Analytics to monitor and analyse traffic on your website, which will give you a better understanding of who is visiting, what they're looking for and how they're getting to your site. 
Try some simple digital marketing strategies
Once you have a website up and running, there are a few simple digital marketing tactics you can use to grow your client base. 
Search engine optimisation
Search engine optimisation (SEO) is a great way to surface your website to potential clients and drive relevant traffic to your practice's site. Here's a guide on how to set up a local SEO strategy specifically for accountants and bookkeepers. 
Social media marketing
You may also find it useful to use social media to build your client base. With so many competing platforms out there, it can be difficult to decide which ones are right for your practice. However, LinkedIn is a great place to start as it allows you to build business relationships and interact with potential clients at a high level without needing a face-to-face meeting. Check out these social media tips for accountants and bookkeepers for more information. 
Create a blog
Creating content can be a great way to engage new leads and turn them into paying clients. Remember to keep your target audience in mind when coming up with ideas to ensure you're creating content that's relevant to them. For example, if one of your goals is to attract more clients in retail and hospitality, you could consider writing a blog article on a topic relevant to that industry.  
Remember, it's not necessary to produce all the content yourself - it's easy to share and credit handy content from other sources, including FreeAgent. We have an extensive collection of blog articles to share, and if Making Tax Digital (MTD) affects your clients, you can keep them in the know with this free guide. 
Use MTD as an opportunity for growth
The introduction of Making Tax Digital for Income Tax Self Assessment (MTD for ITSA) will mean significant changes for landlords and sole traders, some of whom will be completely new to the world of digital record keeping. 
By positioning your practice as MTD-ready, you could make a positive difference for those who are uncertain about the transition and need your expertise. Whether it's helping them with quarterly submissions or demystifying accounting software, there's an opportunity to build an advisory role. 
You can book a free MTD consultation with one of our experts if you'd like to create a plan tailored to your practice.
Are you a bookkeeper?
Join us at Bookkeeper Boost Week from 5th-9th June to discover the key ingredients you need to boost your practice in 2023.