Content marketing strategies for accountants and bookkeepers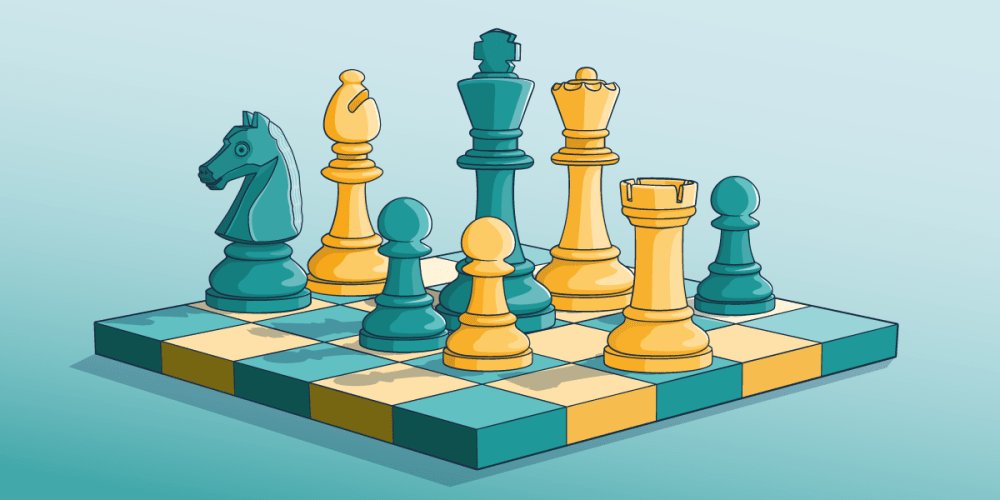 When it comes to growing your practice, creating content can be a great way to engage new leads and turn them into paying clients. From webinars to blog posts, there are a host of ways to reach a new audience online and boost your firm's profile. Here are some tips on how to develop the perfect content marketing strategy.
What is content marketing? 
Content marketing is the process of using digital content such as blogs, email newsletters, videos, podcasts and social media posts to generate awareness and interest in your services. By publishing useful and relevant content, you can demonstrate your expertise and highlight the value of your services. This will not only help you attract new leads but also build stronger relationships with your existing clients. 
Consistently publishing high-quality content on your website also signals to Google and other search engines that your practice is an authority on the topic of accounting or bookkeeping, and could mean you are displayed more prominently in search results for related keywords. 
Getting started with content marketing
There's no 'one size fits all' approach when it comes to defining your content marketing strategy. Each practice will have different resources, and what works well for one firm might not be the best approach for another. However, there are two important factors to have at the core of your strategy: 
The content you produce must be genuinely engaging and useful for the reader. Content can only be an effective marketing tool if it offers interesting, informative and - ideally - shareable information to the reader.
The content must be optimised to appear in Google search results. If your main goal is to generate leads, then you'll need to make sure your content surfaces within search results. Fortunately, this is easier than it sounds. Google gives greater prominence to authoritative, useful content - so if your content is resonating with readers, it's likely to be resonating with Google as well.
Before you dive headfirst into creating and publishing content, take a moment to consider your target audience and think about what your goals are. Are you looking to generate more clients? If so, what kinds of clients are you hoping to attract? Do you want to give greater prominence to a certain kind of service that you offer? Or is your goal to improve your search rankings for specific accounting terms? By defining your objectives, you're more likely to create a content marketing plan that aligns with them. 
How to create a content marketing plan
Once you've got a clear idea of your goals and target audience, you can begin to think about formulating a content marketing plan. Here are some steps to follow to get started: 
1. Create a snapshot of the month, quarter or year ahead
Plot some important milestones into a blank calendar. Start with the key highlights for the industry - for example, important tax dates like the Self Assessment deadline, and any scheduled trade shows. Then add in other highlights such as seasonal holidays or national events - these can act as a prompt to tap in to trending topics and engage with your audience in a less formal way. 
2. Use your target audience and content goals to define your topics
The next step is to think about the kinds of topics you want to cover. Use your calendar to generate some topical content ideas and think of some titles that will work all year round. Remember to keep your target audience in mind when coming up with ideas to ensure you're creating content that's relevant to them. 
Identifying their common pain points will help you decipher what kinds of information they need. 
For example, if one of your goals is to attract more clients in retail and hospitality, you could consider topics relevant to that industry. If your focus is building loyalty with your existing client base, you might want to choose topics that educate them about your unique services.
If you're not sure where to start, you can use free tools such as AnswerThePublic or the 'people also asked' function on Google to get an idea of the questions people are looking for help with.
3. Think about your formats
Once you have a clear view of your content plan, you can give it some shape by deciding which formats to use. Many people associate the term 'content' with blogs, but there are many other options. Here are some of the most common content formats:
Blog posts tend to be the cornerstone of most content strategies. They are often quick to produce, allowing you to be reactive to trending topics, and are a great way to create useful content that can deliver traffic from search engines and other channels. 
eBooks and research reports are a great opportunity to focus on a topic you and your clients really care about. You can use them to gather leads by requesting an email address in return for access. 
Videos are an increasingly popular format within the accounting industry thanks to the rise of smartphones and their high engagement rate, and they are now easier than ever to produce. 
Podcasts have grown hugely in popularity, with Ofcom's research showing that over 7 million people in the UK listen to podcasts each week. 
Social media can be used to share your content to help you reach as big an audience as possible. Take a look at our social media tips for accountants for some advice.
How to measure the impact of your content 
Social media platforms have their own analysis functionality, while tools like Google Analytics can help you see how many people are visiting your website - and what they do while they're there. Understanding how many people are viewing your content can help you learn what is and isn't working and give you insights into how to improve your strategy. 
While statistics can show you how well your content is performing, the real measure of success for your practice is how many leads and new clients you generate as a result. It's important to remember that content marketing is a long-term strategy - it can take anywhere from three to nine months for a small to medium-sized business to see results. However, a consistent and considered approach to content marketing can be one of the most effective ways to generate new leads and retain your existing client base.