6 marketing tips for accountants and bookkeepers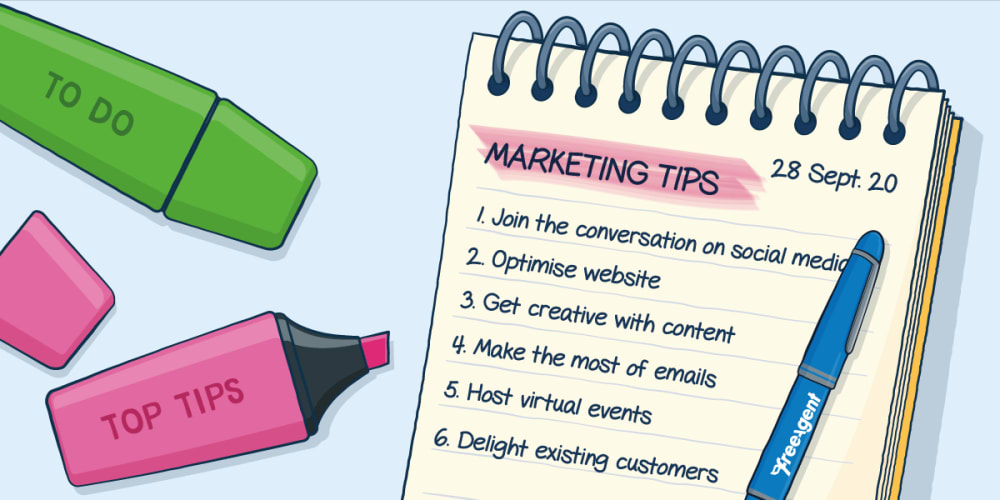 Growing your client base often depends on a successful marketing strategy but how do you pick the right tactics when there are so many to choose from? Here are a few different approaches you could try to help you decide on the right blend for your practice.
1. Join the conversation on social media
Many potential clients are out there on social media, so why not join them? Sharing valuable content and contributing to discussions on the topic of small business finance is a great way to get your name out there and demonstrate your expertise.
From Facebook and Twitter to LinkedIn and Instagram, there's an abundance of social media platforms to choose from. Rather than trying to master all of them, do some research and choose one or two platforms that your clients are likely to use and focus your efforts there. For more on how to make the most social media, check out our social media tips for accountants and bookkeepers.
2. Optimise your website for local searches
SEO (search engine optimisation) is the practice of improving your website so that people searching online are more likely to be presented with your website as an option in their search results. Unless you use an external agency, you're unlikely to have enough time to dedicate to a full-scale SEO strategy for your practice. However, there is a far less time-consuming option that can still reap significant rewards: optimising your website for local searches.
If you perform a Google search for an accountant in your local area, using a phrase like "accountant in Edinburgh" or "bookkeeper near me", you'll see a set of results that includes a map with several local businesses highlighted. These are known as local search results. A simple way to give your practice a good chance of appearing for local search results in your area is to complete a Google My Business listing as fully as you can and then encourage your existing clients to leave a review. For more on how to adopt a 'local' SEO strategy for your practice check out our SEO masterclass webinar.
3. Get creative with content marketing
If you have any skilled writers in your practice team, content marketing could be a worthwhile tactic to try. While the phrase might sound a little intimidating, for most practices this simply means keeping the practice's blog updated regularly with relevant and engaging content. This is a great way of both demonstrating your expertise and drawing more potential clients to your website. It also provides you with a regular pipeline of content to share on your practice's social media channels.
If you want to take content marketing a step further, you could also consider creating detailed content guides that are only available to users who enter their email address. Creating content like this could enable you to gather a list of valuable contacts, who could well end up becoming future clients. Find out more about how you can make content work for your practice in our content marketing webinar.
4. Make the most of email
Once you've captured the email addresses of potential new clients, you can then use email marketing to prime them for signing up to your services. There are many inexpensive or even free email marketing tools that can help you to organise these email addresses and send targeted communications to your contacts.
If you use email to share relevant news and information with your existing clients, email marketing can also be an effective tool for building trust and promoting loyalty. Remember to separate your email addresses into different groups (e.g. splitting them into lists of existing and prospective clients) so you can tailor your messages accordingly.
5. Host virtual events
Hosting a virtual event can be a brilliant way to meet potential new clients and create a buzz around your practice. It also allows you to get some valuable online face-to-face time with existing clients and to strengthen those relationships virtually.
If you can't host an event, attending online trade shows and conferences in your industry can be a good way of networking and putting your brand in the minds of potential new customers. Take a look at our events page for details on upcoming digital events for accountants in the UK.
6. Delight your existing customers
Despite advances in technology, word of mouth recommendations continue to be a powerful marketing tool. If you can ensure that you deliver an excellent service at every opportunity, your happy clients can quickly become your very own marketing team. With this in mind, it's a good idea to prompt your existing customers to leave a review of your service on social media or any other review sites where your business is listed.