Financial, accounting, tax and fiscal years explained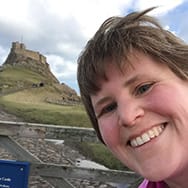 Emily Coltman
Chief Accountant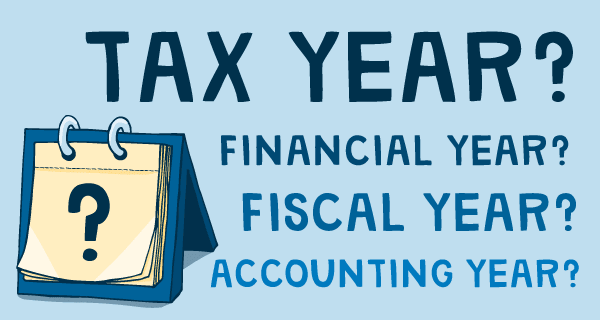 When it comes to running your business, there are a lot of "years" to keep in your head – tax years, financial years, accounting years. But which is which? The type of year often depends on the type of business you run, so we'll break down the different "years" that small business owners should know about.
All businesses
First, we'll start with the easy one! The calendar year runs from 1st January to 31st December, and thankfully this 'year' is the same for all businesses!
Limited companies
For limited companies, the financial year runs from 1st April one year to 31st March the following year. This is the date that the government typically sets new tax rates and rules to start on – for example, a new corporation tax rate may begin on 1st April 2015.
The accounting year end is the date that a limited company chooses to prepare its accounts to every year. It runs from the day after the previous accounting year end to the next accounting year end. Many limited companies, but not all, choose 31st March for their accounting year end so that their accounting year matches the financial year.
The date you choose to begin your accounting year will affect when you pay tax on your profits, as companies pay tax nine months and a day after their accounting year end. For example, if you prepare your company's accounts to 30th April each year, Corporation Tax will be due by 1st February. This isn't good news if you also prepare VAT returns for calendar quarters, because you'll have two tax bills to pay in early February, and Self Assessment tax would be due 31st January as well. It's worth double-checking that your accounting year isn't setting you up for a tricky cashflow situation.
Sole traders & partnerships
For sole traders, partnerships and individuals working for a company, the tax year , also known as the fiscal year , runs from 6th April one year to 5th April the following year.
Many sole traders, but not all, choose 5th April for their accounting year end so that their accounting year will match the tax year. By concession from HMRC, a sole trader who chooses 31st March for their accounting year end is also treated as having an accounting year that matches the tax year.
Having your accounting year match the tax year means you won't have to pay tax twice on the same profits in your early years of trading! Also, under the "basis period" guidelines, the basic rule for when you pay tax on your profit is that you pay tax on the profit for the accounting year that ends within the tax year in question. So if your accounting year end matches the tax year end, it's easy to identify which profits are taxed each year.
That doesn't mean that sole traders and partnerships can only start their businesses in April! No matter when you start your business, you could pick whichever accounting year you like. That might be the end of June, the end of December, or indeed 5th April. Just make sure that you report the right profits on your early tax returns using the basis period guidelines mentioned above.
If a sole trader or partnership runs its accounting year to any time other than 5th April, it's important to correctly identify which profits are reported on which tax year's tax return. For example, let's say you're a sole trader and you pick 30th April as your business's accounting year end. When you prepare your tax return for the tax year 2014/15, you'll be reporting your business's profits for the year ended 30th April 2014. This is almost a year before the end of the tax year, because that's the accounting year that finished in the tax year 2014/15. This means that you'll pay the tax on that profit a long time after you made the profit, so make sure you have cash put aside ready to pay that tax!
And there you have it! If you'd like any more guidance on these terms or others, check out our handy Accounting Glossary.