5 reasons why receipt scanning is super satisfying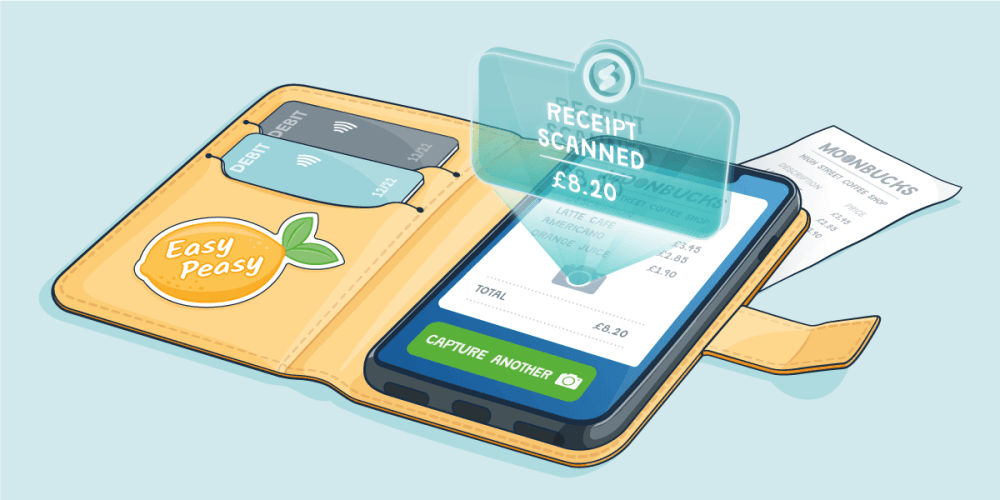 If you're already using a receipt-scanning app like FreeAgent to record your business expenses, you'll know what a difference it can make to your day-to-day business admin - and just how good that can feel. 
Not made the switch yet? Then read on to discover the super-satisfying benefits of receipt scanning.
It cuts out the clutter
One of the biggest benefits of using a receipt-scanning app would make Marie Kondo proud: it drastically cuts back on your clutter. You no longer need to hang on to paper expense receipts and printed bills, as you can store them digitally instead. Whether you're used to having piles of receipts stuffed in your wallet or strewn in random spots around your house (we've all been there), digital receipt scanning allows you to wave goodbye to paper copies and store it all neatly in the cloud instead.
It's more secure
When you're making purchases for your business, hanging on to physical receipts isn't the most secure way of recording the evidence. When you start storing your receipts in the cloud you can enjoy peace of mind, with your data kept under virtual lock and key - and if you use FreeAgent, you can be extra confident that your data is stored securely. 
With digital receipt storage you'll always have a backup of your receipts to hand and won't need to worry if one goes missing. You'll also have ready access to any receipts that HMRC might want to see if the need ever arises.
It makes accounting easier
Ever encountered the situation where you're frantically combing every inch of your home or office for expense receipts in the run-up to a tax return deadline so you can update your accounts in time? When your receipts are stored digitally, you should never need to experience this kind of stress again. 
The FreeAgent mobile app automatically extracts key information from a receipt, like the date and amount, ​​and allows you to convert it easily into an out-of-pocket expense. This makes data entry really easy, helping to build your accounts in FreeAgent and even to populate your Self Assessment tax returns.
It puts you in control of your data
Having an array of printed receipts scattered around your home or office can feel chaotic. By contrast, saving your receipts digitally keeps you firmly in the driver's seat, with everything you need stored in one place. And with data entry made so much easier, your accounts are more likely to be up to date, giving you a clear view of important business performance metrics like cashflow.
It could improve your relationship with your accountant
Last but by no means least, if you work with an accountant or bookkeeper, they'll probably be delighted to see that you're keeping up with the times and using digital record-keeping tools, particularly as the government's rollout of Making Tax Digital continues to gain momentum. On the hunt for a FreeAgent-friendly accountant? Check out this comprehensive directory of accredited FreeAgent accountants.
If you'd like to discover FreeAgent's award-winning receipt-scanning mobile app and accounting software, try a 30-day free trial today.
Disclaimer: The content included in this blog post is based on our understanding of tax law at the time of publication. It may be subject to change and may not be applicable to your circumstances, so should not be relied upon. You are responsible for complying with tax law and should seek independent advice if you require further information about the content included in this blog post. If you don't have an accountant, take a look at our directory to find a FreeAgent Practice Partner based in your local area.