Will HMRC accept scanned receipts for business expenses?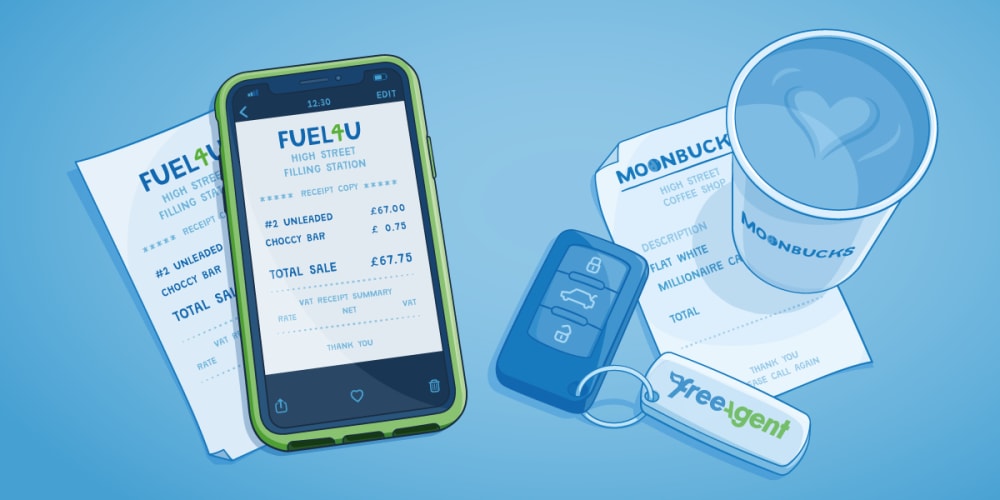 When you're running a business, do you have to keep paper copies of all your receipts, or will HMRC accept scanned copies? The answer is surprisingly simple: in most cases, the answer is yes, HMRC will accept scanned copies.
Watch out for these exceptions
Naturally, there has to be an exception, and that is when you receive documents that show tax that isn't VAT - for example, bank interest certificates or dividend vouchers. These documents have to be kept in their original form - so that means that if you receive these in paper format, you'll need to retain that paper.
If, however, you receive these documents in an electronic form (for example, you're emailed a .pdf dividend voucher by a company in which you own shares), you can keep that .pdf file - you just can't change it to another format, like an image.
Don't forget the back of the receipt
When you're scanning your documents, if you receive a document that has information on the back as well (such as a bill with terms and conditions on the back), then you have to scan both sides.
Managing your scanned receipts
To scan your receipts, you could consider investing in a portable document scanner or, if you have a large amount of paperwork to scan, you could send your receipts to a document-scanning service that will digitise them for you. 
To make it easy to find your receipts later on, set up a structured folder layout that will be easy to keep up to date. For example, if you don't have many receipts in a year, you might create a subfolder for each supplier to save your receipts into. If, however, you need to store a lot of receipts, you might find it easier to create a folder for each year, then subfolders for months, then save receipts into subfolders by supplier.
HMRC requires you to retain your records for a number of years, so when you scan receipts, you should be confident that they're backed up securely. To find out more, take a look at HMRC's requirements for limited companies and sole traders.
You don't have to scan - take a photo instead
Managing your receipts doesn't have to be about sitting at a desk and scanning piles of paper. If you're using the FreeAgent mobile app, the Smart Capture feature lets you snap photos of receipts and bills while you're on the go.
The images are stored in the Files area and FreeAgent will automatically pull out the date and amount. You can then convert a receipt into an out-of-pocket expense or match it with a bill or bank transaction in FreeAgent. Job done!
Download the app and get started with a 30-day free trial:
More expenses tips:
Disclaimer: The content included in this guide is based on our understanding of tax law at the time of publication. It may be subject to change and may not be applicable to your circumstances, so should not be relied upon. You are responsible for complying with tax law and should seek independent advice if you require further information about the content included in this guide. If you don't have an accountant, take a look at our directory to find a FreeAgent Practice Partner based in your local area.