Starting a limited company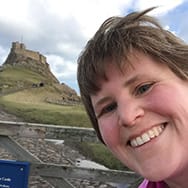 Emily Coltman
Chief Accountant
Last updated: 02/08/2016
You're a sole trader and you've heard you could save tax by taking your business through a limited company.
Is that true?
And what else do you need to think about when you're making this decision?
Read on.
Tax savings. Is it true?
Maybe!
It is possible to pay less tax overall on the same amount of money earned, depending how much profit your business makes, if you trade through a limited company rather than as a sole trader.
How can that be?
When you're a sole trader, you'll pay income tax and National Insurance on all of your business's profits.
When you register as a limited company, there's corporation tax to pay on the profit, but no National Insurance.
Because you'll probably own shares in the company, and depending on how much money you want to leave in the company and how much take out, you may be able to structure your salary and your return on investment (that's dividends paid by the company to the shareholders) to maximize tax savings for you personally, too.
That's because, again, there's no National Insurance payable by individuals on income you receive in the form of a dividend.
Notes of caution
If you're tempted to try this, do talk to an accountant, because everyone's tax situation is different and what works for one taxpayer may be bad news for another.
It's become less tax-efficient to take money out as dividends since 6th April 2016, because of a change in the way dividend income is taxed.
Be aware that HMRC can also challenge dividends if they think the dividends are actually salary. Before you pay a dividend, make sure the company has enough profit to cover it – and don't forget that corporation tax must come off the company's profit before it pays a dividend. So check your management accounts.
And do prepare dividend vouchers every time the company pays a dividend.
A package like FreeAgent can help you make sure the company has enough profit to pay a dividend, and also prepare vouchers for you.
But this is just one reason why it pays to have an accountant if you're trading through a limited company. There are a lot of pitfalls as well as potential savings.
Other points to consider
Separate legal identity
When you're a sole trader, legally there is no difference between you and your business.
That means that if your business is sued, so are you, and you could lose your house, your car and other personal assets. Ouch.
But a limited company has a separate legal identity of its own.
That means that if the business is sued, it's the company that's sued – so the directors and shareholders won't lose their own assets, unless, in the case of the directors, they've given personal guarantees or been found guilty of wrongdoing.
This is called limited liability. That's why a limited company is called a limited company.
Sounds good, what's the catch?
The catch is that you have to be careful how you take money out of a limited company.
When you're a sole trader, because you are the business, you can empty the business's bank account and nobody will care tuppence.
You might have to pay the business's bills yourself as a result but that's perfectly OK.
But when your business is a limited company, there are only three ways you can take money out of the company.
It can pay you a salary as a director/employee, it can pay you a dividend as a shareholder so long as it has enough profit, and it can pay you back if you've lent the money to the company or spent your own money on business costs (expenses).
That's it. Finito. No other options.
If you take out more than the company owes you, you'll run into tax problems. So don't do it!
Additional status
Trading as a limited company, having "Ltd" after your business name, can confer a certain sense that yours is "a real business" or has "arrived" in the business world.
Sharing of your details
If your business is a limited company, it must have a registered office address – which you must display on all the company's correspondence, including emails.
Limited companies must also submit accounts every year to Companies House, who put them on the Internet. So anyone can view your business's accounts free of charge.
Directors' responsibilities
Directors of a limited company have certain legal responsibilities which are laid down by Companies House. Failing to meet these responsibilities can result in the directors being disqualified from acting as a company director again, hefty fines, or in the worst case a prison sentence, Do Not Pass Go, Do Not Collect £200.
So there's quite a lot to think about. I would always recommend you talk to an accountant if you're thinking of trading through a limited company!
FreeAgent is online accounting software specifically designed for small businesses and freelancers. Try it free for 30 days.