Accountant case study - Integro Accounting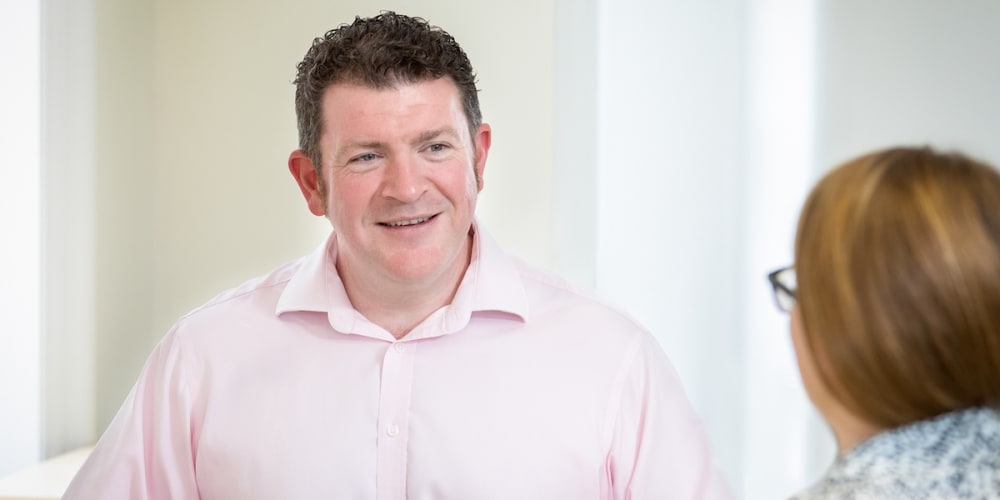 After many years of working for market-leading practices that used traditional accounting methods, Christian Hickmott and his partners decided to go it alone. In 2013 they set up Integro Accounting and soon identified FreeAgent as the cloud accounting software that would help them to deliver the best service for their clients.
With the coronavirus (Covid-19) pandemic and the small business boom drastically changing the industry landscape, the Integro team were quick to adapt and developed new strategies in order to support their clients.
Finding the perfect fit with FreeAgent
"When we first started Integro, we knew we wanted to build a customer-centric company", reflects Christian. "A lot of our clients are IT specialists and were interested in how they could use leading technologies to improve, innovate and automate their processes. That's something we really wanted to explore. We were launching with award-winning accountants and we wanted to find award-winning software to match."
"When we first started Integro we spent three months trialling different software options and we couldn't find anything better than FreeAgent for our clients."
"A lot of our clients are consultants, freelancers and contractors and for them, FreeAgent is the best thing out there as far as we're concerned. 
"When we move clients onto FreeAgent they say that they don't understand why they weren't using it before. They love it because it was designed specifically for small businesses and not accountants, making it refreshingly jargon free. To say that we're advocates would be an understatement - it's the right choice for our clients."
Feeling the impact
Christian continues: "The biggest impact of the Covid-19 pandemic is that, like everyone, we've had to adapt. We've always been comfortable with working in the cloud. Before the pandemic struck, we were based across three offices but with our phones, laptops and, of course FreeAgent, all connected via the cloud.
"When the Prime Minister said that we should work from home, it took us less than 24 hours to get set up, although we had to get creative in some instances with our home offices.
"We really benefit from meeting with our clients, especially those who have moved from employee status to owning a business. We quickly became very adept at using tools such as Google Meet and Microsoft Teams, video calling and screen sharing with ease; maintaining that all-important smooth transition for any new clients running their own business for the first time. In 2020, April was actually our busiest month ever with regard to client communication: emails and phone calls were up 70% on the year before."
Keeping clients informed
"Getting up to speed with all the regulatory changes that were made in response to the pandemic and communicating them to our clients was challenging. After each government announcement was made we had a huge influx of questions from our clients, which is understandable. It was hard in terms of the workload but it was good to see that our clients reached out to us. We had to absorb a lot of information and work out what was relevant.
"We ramped up the activity on our social media channels so that we could distribute information as soon as it was confirmed. Previously we'd sent out a lot of emails so that we could tailor messages to each client but this year has been about communicating more broadly."
Adapting and evolving
"The Covid-19 pandemic has helped us realise that the industry needs to change and evolve. For example, we now know that we don't necessarily need to have physical offices for many of our day-to-day tasks."
"We're partnered with some great companies, such as FreeAgent, that have made working from home so easy."
"In the next couple of years, we anticipate that more people will decide to start working for themselves and that's where accountants will need to be. It's going to be less advice on compliance and more to do with strategy. There'll also be a healthy element of helping clients evolve as we evolve."
Preparing for a new normal
"Whatever the new normal will be, it seems fairly certain that there will be a lot of people changing career direction, with many opting to work independently or going freelance. We believe that there will also be a seismic shift in the working dynamic between accountant and client."
Christian adds: "Clients who choose to become self-employed or to start their own businesses are taking responsibility for their own wellbeing and seeking more enjoyment at work. They want to have more control over their direction and to choose how they develop and who they work with.
"This means that it's more important than ever that we, as accountants, understand what our clients' needs are. It's not just about advising on tax bills, it's about looking at each client's business and advising them on how they can achieve their goals."
Find out more about Integro Accounting here.
Want to help your clients understand their numbers at a glance?