How to improve your client-onboarding process with an onboarding checklist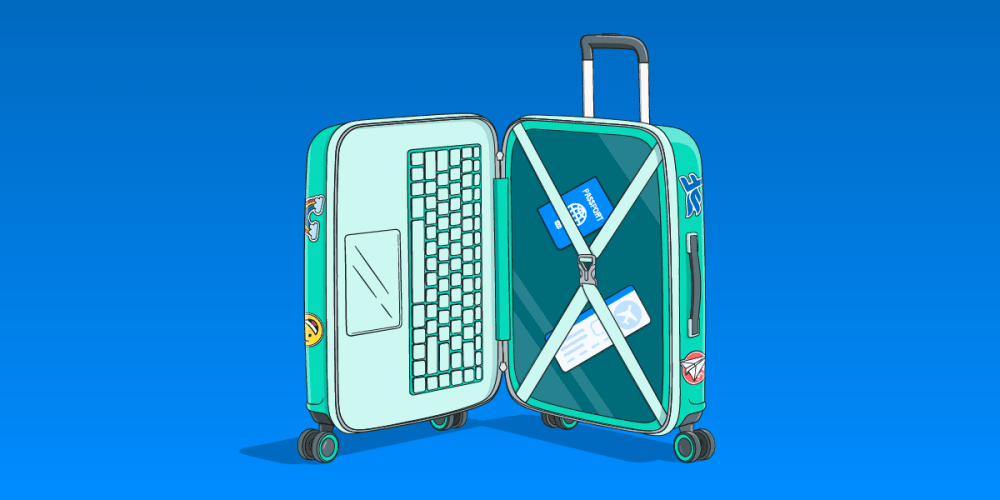 This article was written by FreeAgent's Content team and our Chief Accountant, Emily Coltman FCA.
When introducing a new client to your practice, you're laying the foundations for your future relationship. With this in mind, it's important that you get your onboarding process working as smoothly as possible.
Although there isn't a template for onboarding that will suit every client and every practice, there are certain things you'll want to cover with every client (and some that you'll want to cover more often than not). These recurring points can be used to form an onboarding checklist that you can modify according to the needs of each client:
1. Initial setup & the legal stuff
Once your new client has been through the sales process and is ready to sign with your practice, your onboarding process can get to work. In the initial setup phase, you'll need to:
1.1. Finalise legal paperwork
If you haven't done so already, the first step of your onboarding process should be to finalise any legal agreements (such as your letter of engagement) between you and your new client and to make sure that all relevant paperwork is signed and filed.
You should include your payment terms in your letter of engagement so that your client knows what to expect when it comes to billing. Agreeing your terms before you begin working with a new client could help prevent payment issues at a later date.
1.2. Assign internal responsibilities
If you're part of a team, you'll need to assign responsibilities and understand who'll be responsible for the rest of the onboarding process and working with the client once they're fully onboarded.
If you work alone and will be taking responsibility for both the onboarding process and working with the client, you can skip this stage.
1.3. Welcome your new client
Welcome packs can be a great way to set the tone with a new client. As well as providing important information, a welcome pack can help make your client feel valued and set your practice apart.
A welcome pack could be as simple as an introductory email, but it's an opportunity to get creative and make your new client feel appreciated. Depending on your resources, you could include some of the following:
A document or email answering frequently asked questions to help you get ahead of any client queries or concerns. Ideally, tailor these for clients with different-sized businesses and in different industries.
A calendar showing important accounting dates.
Contact details for any team members the client may be working with.
A welcome gift such as a branded keyring or edible treat (but do check the client's dietary requirements first).
1.4. Schedule an introductory call or meeting
In addition to welcoming your new client, it's helpful to schedule an introductory call or meeting so that you can get to know them a little better. You can even send them an onboarding questionnaire (see step 2.1.) before the meeting to help you gather any necessary information.
We'll cover some agenda ideas for this meeting below (see step 4).
1.5. Follow your new client on social media
Where applicable and appropriate, it's worth following your new client's business on social media. This can help get to know them a little better and - more importantly - it's a friendly gesture that the client is likely to appreciate.
1.6 Add the client to your email lists
If you send out marketing emails or newsletters to your clients, make sure you add your new client to the relevant mailing lists - or ask your marketing team to do it if you have one! Clients need to opt-in to receive marketing emails from your practice, so make sure you get their consent first.
2. Gather information about your client's business
In addition to the initial admin outlined above, it can be useful to gather as much information as you can about your client's business at an early stage. It might be useful to:
2.1. Send an onboarding questionnaire
You should already have a general understanding of your client's needs, but this is your chance to get to know them and their business better. An onboarding questionnaire can provide insights that will help you tailor your services.
The questions you ask may vary depending on the client's business type and what services they're asking you for, but some example questions could be:
How long have you been in business?
What's the best way to contact you?
Are you planning for your business to expand, downsize, or stay the same size?
Do you currently use accounting software? If so, which software?
Do you have any employees? If so, how many?
What taxes do you currently pay?
If you know it, what's your monthly and annual sales volume?
How many suppliers do you pay each month?
How many business bank accounts do you have?
How many business credit cards do you have?
What does success mean to you and your business?
What are you most proud of in your business?
What challenges is your business facing?
Are you facing any legal or tax issues?
Does your business have any debt?
2.2. Collect any other information you need
You might want to create a dedicated checklist for the data and information you need to comply with regulations and get them set up as a client. You may have collected some of this information during the 'Finalise legal paperwork' process (see above), and this could include information such as:
details of your main point of contact
proof of address for identity checks as required by money laundering regulations
professional clearance from the client's previous accountant
all relevant reference numbers such as company registration number, Corporation Tax reference number, VAT registration number, directors' UTR numbers and so on
whether the client runs a payroll, and if so, for how many employees and whether they are paid weekly, monthly or annually
whether the client is registered for VAT
trading address and registered address, if different
access details for accounting software
Collating this data can be time-consuming, so give your client the deadline well in advance. Requesting it in stages may be more manageable. To help avoid delays, consider creating a process for chasing client details that haven't been provided so that no information falls through the gaps.
3. Set up your internal processes and software
A little preparation work could help your new relationship get off to a smooth start. Set up any necessary documents and templates and add your new client's information to any relevant places, such as practice management software or billing software. Depending on their circumstances, you may also want to set up the client on a particular accounting software at this point.
The exact details of this step of the onboarding process will vary depending on the different software you use and who's responsible for setting up new clients within your practice.
You may also wish to hold an internal meeting to brief your team on the new client's needs and preferences to ensure everyone is up to speed.
4. Have an introductory call or meeting
If you followed the steps above, you should have scheduled an introductory call or meeting (often called a 'kickoff') with your new client (see step 1.4.). This meeting will give you an opportunity to get to know your client a little better and allow you to explain how your practice works and to set expectations. You can decide whether you want to charge for this or not, but make sure the client knows in advance if you'll be billing them for the meeting.
As with the wider onboarding process, you'll want to tailor each introductory meeting to the client's needs, but the following ideas should keep you on the right track:
4.1. Make introductions
As the name suggests, an introductory call is a great opportunity to introduce your client to any members of your team who'll be working on their account. You can also ask your client to introduce you and your team to anyone in their business who you'll be working with or can serve as a useful point of contact.
This will also allow you to demonstrate your or your team's expertise and build trust with a new client.
4.2. Explain how you work
You can also use an introductory meeting to introduce your new client to your various ways of working and to any relevant software you use. This is likely to include the accounting software you'll be using but should also extend to other software (for example, if you prefer to use Zoom for appointments rather than meeting face-to-face).
If the client isn't going to continue using their existing accounting software, then introducing new clients to your accounting software package during the onboarding journey gives them a bit more time to get familiar with it. Once you have migrated your client's books onto your chosen software, you may wish to arrange a meeting to talk them through it.
4.3. Set expectations
If you've worked as an accountant or bookkeeper for any length of time, you've likely come across that client who signs up for one thing and then demands something else entirely.
An introductory meeting allows you to lower the risk of this happening by setting expectations and parameters for your time working together. This can be as simple as reminding the client exactly what they're paying you for, but you might also wish to highlight:
how long (on average) they should allow you to reply to emails
your office opening hours
any holiday closures that may affect your client, e.g. when the office is closed for Christmas or what, if any, notice you will give when you or other key staff members are on holiday
your pricing for additional services
4.4. Check in with your onboarding questionnaire
If your client has completed an onboarding questionnaire ahead of the meeting (see step 2.1.) and you have any questions, the introductory meeting is the perfect time to get some clarity.
4.5. Answer questions from your client
While the introductory meeting is a good opportunity for you to give your new client a lot of important information, you don't want it to be a totally one-sided conversation or an hour-long slide presentation.
Allow your client to ask questions and tell you what they're worried or excited about in terms of their business. This not only helps you learn more about the client and their business but can also help your relationship going forward
5. Ask for feedback
Before you finish onboarding your new client, it can be extremely helpful to get their feedback on how the process went. This can give you valuable insight into how to improve your processes and what information you need to provide to future clients.
6. Start working together
Once you've finished the onboarding process, you (or your practice team) are ready to start working with your new client!
If your client is using FreeAgent, point them in the direction of our extensive Knowledge Base or first-class customer support to help them get the most out of their accounting software.
If you and your clients aren't currently using FreeAgent, you can find out more about our award-winning software and take a free trial today.