How to choose the best accounting software for your small business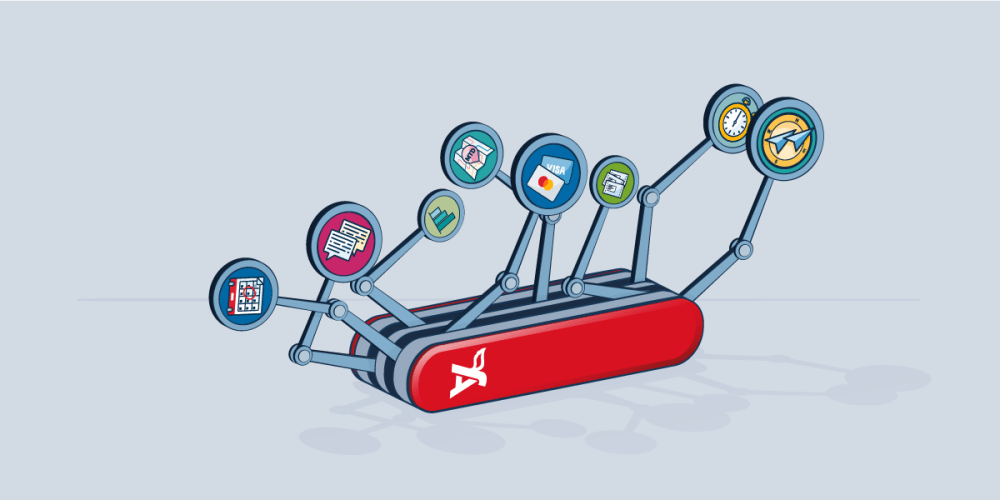 Following the rollout of Making Tax Digital (MTD) over the past couple of years, businesses above the VAT threshold must now file VAT returns to HMRC digitally, using compatible accounting software. The use of accounting software looks likely to become even more widespread following the recent announcement of further digitisation of the tax system, so how do you choose which software is best for your business?
Choosing the right accounting software
Most accounting software will allow you to take care of the essentials. This includes managing tax returns, creating invoices, tracking expenses and categorising incoming and outgoing transactions. While this means that most software will help you handle your finances digitally, it doesn't mean that every accounting software will be the best fit for your business.
To choose the right software, it's important to think about the problems you want it to solve. Here are a few questions to consider when choosing the right accounting software for your business:
How much time do you have for accounting?
If running your business keeps you very busy, it might not always be easy to find the time to stay on top of your accounts. As a result, you might not have sight of your business's cashflow or a true picture of how your business is performing. It can also cause a headache when it's time to file your tax return, as you'll need to locate, review and categorise all of your bank transactions for that period.
The right accounting software can help you avoid this problem by linking to your business bank account and importing your transactions into your accounts on a daily basis. FreeAgent can even learn to categorise your transactions automatically by studying how you've categorised past transactions.
FreeAgent can also save you time by helping you handle other day-to-day activities such as tracking out-of-pocket expenses, creating and sending invoices and even automatically chasing late payments.
Are you on top of your business finances?
If you find the accounting process complicated or you struggle to keep track of the different tax deadlines, then the right software could help. Accounting software can give you an at-a-glance overview of your business and remind you about upcoming tax deadlines. FreeAgent can even provide insights into how your business is performing. This can not only make managing your accounts simpler but can also help you monitor your day-to-day business finances more easily.
Does accounting stress you out?
The accounting software that you choose should take the hassle out of managing your business finances. FreeAgent is built with small business owners in mind and is designed to make managing your business accounts as straightforward as possible. As well as being simple to use, FreeAgent has a team of UK-based support accountants who are always ready to come to the rescue if you need a hand.
The small business accounting software that does it all
FreeAgent has all the features you need to stay on the right track with your small business finances and to keep up to speed with the government's digital tax agenda. FreeAgent can automatically generate your Making Tax Digital VAT return and allow you to submit it directly to HMRC with the click of a button.
Try a 30-day free trial and find out how FreeAgent can help you nail the daily admin, take care of tax and see the bigger picture.