FreeAgent recommended takeover offer by RBS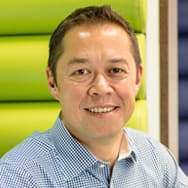 We have exciting news to share. It has been announced today that the Royal Bank of Scotland Group, one of the leading banks in the UK for business banking, has made a takeover offer for FreeAgent.
I, along with the rest of the Board, have thought hard about this and we are recommending that shareholders accept the offer.
This offer provides us with a unique opportunity to progress towards our vision that we set out in 2007 when the company was founded, and to invest heavily in FreeAgent, making it even better for our customers and partners. As part of a larger organisation we want to accelerate our growth ambitions in the small business and accountancy practice space, as well as significantly improve our core product.
Since we have been working together, our partnership with RBS has taken off and they share our vision of making businesses happier and more successful by putting them in control of their finances. The lines between banking, accounting and tax are becoming increasingly blurred and there are new opportunities for a more integrated experience between banks and accounting software that we believe will benefit businesses.
Olly, Roan and I - along with the rest of the executive team - will continue to lead the company and we're more excited and committed than ever about the possibilities ahead.
Assuming shareholder support for the transaction, there are some more weeks of legal stuff to take care of before the acquisition is closed, but rest assured that we remain absolutely committed to serving our existing customer base and continuing the great customer service we're known for. It remains 'business as usual' at FreeAgent and I promise we will share more information with you when we can.
In the meantime, I've addressed some questions you might have below.
On behalf of everyone at FreeAgent, thank you for your ongoing support.
Ed Molyneux
Founder and CEO
Is FreeAgent shutting down?
Not at all. We will continue to provide the product and service that customers value and love.
Ok, so why are you doing this?
Assuming the transaction closes, we will be an operationally independent member of a much bigger organisation. We hope that the move will provide access to the greater financial resources of RBS, and opportunities for faster growth and strategic integrations that we couldn't do alone.
Will I still be able to use FreeAgent if I don't bank with RBS?
Absolutely. We will continue to support our existing customers in the same way we have done, and pursue our existing small business and accountancy practice sales channels.
Will prices change?
We have no intention of significantly changing the way that we do business with our customers. The formula works and RBS are buying us because of the successes that we have had.
I'm a shareholder, what happens?
Under the terms of the offer, each FreeAgent shareholder will be entitled to receive 120p cash per share, valuing FreeAgent at approximately £53m. This represents a 86% premium to yesterday's share price and 43% premium to the IPO price of 84p.
Are the founders cashing out?
Nope - we're not going anywhere. Myself, Olly and Roan will roll over about 23.5% by value of the consideration due for of our individual shareholdings into the RBS bid vehicle as a sign of our ongoing commitment.