Hark the business angels sing! (and other ways to fund a business)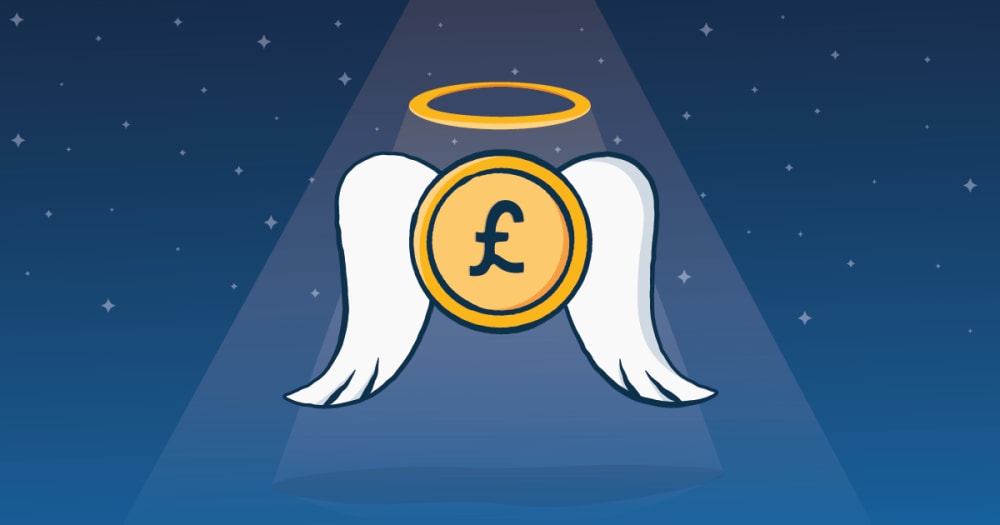 When you're running a small business, at some point you may have to decide whether to expand and grow your venture beyond its startup roots. While this can be an exciting step to take, it can also be an incredibly daunting prospect.
Not only do you have to decide exactly how much money you'll need to realise your ambitions, but there are also detailed plans and projections to compile in order to demonstrate exactly how your business will use that funding. There's also the question of how you're going to secure those funds.
So if you've got ambitious growth ambitions in 2019 but you're not sure how to go about securing the investment you need here are a few suggestions to consider over the festive break.
Angel investment
Angel investment can be a great method for financing a business with strong growth prospects. Investors will consider the future potential of your business rather than looking solely at its current performance. In addition, these investors tend to understand that many small business owners often have limited business experience but these founders sometimes go on to build very successful companies.
If you think angel investment is right for your business, research your options thoroughly by looking at online communities such as AngelList. If you know any entrepreneurs who have already raised finance, ask them for feedback and see if they could give you a "warm" introduction to a friendly investor who may be interested in your business.
Bear in mind that some investors are more likely to invest in a passionate entrepreneur than in a slick presentation - so don't get bogged down with a stack of PowerPoint slides. Just be yourself and present your business proposition clearly and enthusiastically.
Crowdfunding
If you have a compelling product or service and you think you can highlight the value and potential of your business to a wider audience, crowdfunding could be a good avenue to explore.
If you're an early-stage business still developing ideas for your full product range, you may want to look at a platform like Kickstarter, where you provide incentives in return for investment (e.g. offering a free product in exchange for a minimum donation). Larger businesses looking for wider growth might want to consider using equity crowdfunding to raise investment.
If you decide to go down the crowdfunding route, make your business case as compelling as possible to potential investors and be prepared to answer some challenging questions about your business. Crowdfunding investors are no different to angel investors - they want to know they're making a shrewd decision before they reach for their wallets!
Loans and alternative lending
The most obvious place to look for a loan is your bank - but be prepared to face some tough questions about your business aspirations and to have your financial accounts scrutinised.
If you don't fancy approaching your bank, there are plenty of other organisations which provide finance for businesses, each with their own particular criteria for who they will lend to. There's a chance that one of these will offer the kind of loan that could right for you. For example, some lenders offer short-term loans based on your trading or your stock.
Take the time to thoroughly research the market and see what options are available to you - or check out a service like Funding Options which will do it for you. Remember not to be disheartened if you don't succeed at the first hurdle. Keep trying and always seek feedback to help you refine your pitch.
Small business grants
Although not necessarily a method for securing all of the money you'll need to grow your business, it's still a good idea to research all of the potential grant schemes available in your region or industry to see if you qualify for them.
If you're hoping to expand and take on new staff, for example, check whether there are any schemes that encourage businesses who create or safeguard jobs. Alternatively, you could look for a scheme that provides funding for training new staff, or one designed to support businesses who are developing new products, processes and services.
If you're unsure where to start your search, the UK government website has a host of useful information to help you find potential grant and support schemes. Just remember that there will be a lot of competition for these grants so make sure your proposition is pitch-perfect before you start making applications.