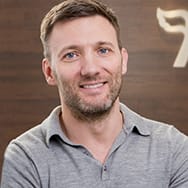 Roan Lavery
CEO, Co-founder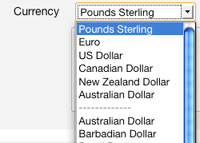 You can now produce foreign-currency estimates and send foreign-currency invoices. Just select the desired currency whenever you create your invoice and FreeAgent will automatically calculate the daily unrealized and realized gains and losses on these invoices between the date of the invoice and the date customer payment is received.
We use an automatic data-feed of mid-market currency exchange rates from XE.com to calculate the daily exchange rate fluctuations - there's no work on your part required!

This is still a first iteration though, and there are a couple of limitations that need to be mentioned. For the moment you can't rebill expenses and estimate items to foreign currency invoices. We know this isn't ideal, but we'll address it in a forthcoming release.
We've created a couple of video tutorials to help you get started with multi-currency invoicing. Check out the Multi-currency invoicing and Receipt of a foreign currency invoice for uploaded or manual bank entries.
Overview update
The Overview screen has undergone a minor facelift with a new, easier to interpret, Profit and Loss display which makes more sense of the numbers.

The mini Bank Account displays now feature the appropriate bank logo for recognised UK bank accounts.
Updated Accounts Stuff
Of less interest to some but still of vital importance when it comes to keeping the accountants happy, we've also made a number of changes to what we technically refer to around here as "accounts stuff".
A new Opening Trial Balance Builder has been added to replace the previous ways of entering opening balances across company settings, users and bank accounts. Head thee to the Knowledge Base for a full explanation of Opening Trial Balance Builder.
We've revised our PAYE Calculations so these now exactly match the outputs derived from the HMRC-Payroll calculations. Previously the end numbers were the same but there were sometimes discrepancies from month-to-month.
FreeAgent now calculates the PAYE and NI when you make changes to any of the pay elements of the payslip, whereas previously entering these values would require you to do the calculations yourself. FreeAgent automatically rolls on the results of the calculation to any remaining payslips in the year. And you can now add both employee's and employer's pension contributions to your payroll calculations for each payslip.
Also of note
As of the 1st of January FreeAgent has used the updated Flat VAT rates for 2010
FreeAgent now automatically creates Journal Entry postings to the Suspense account to ensure balanced accounts at all times
New invoice and estimate languages: Czech and Brazilian Portuguese
Rejected Estimates no longer appear on the Overview panel
Support for Bills has been added to the API
Until next time,
Roan & The Team at FreeAgent.