National Coworking Day 2018
May 8th was National Coworking Day in Scotland, and we were delighted to take part in the celebrations!
Coworking spaces offer flexibility, community, collaboration and so much more to those who use them. They're perfect for self-employed and remote workers looking to experience some of the hustle and bustle of office life, while still retaining the freedom of choosing their own work. In collaboration with Shoal, we sent a couple of the FreeAgent team to try out a few nearby coworking spaces, as well as welcoming some local freelancers in to spend the day at FreeAgent HQ.
Welcome to FreeAgent!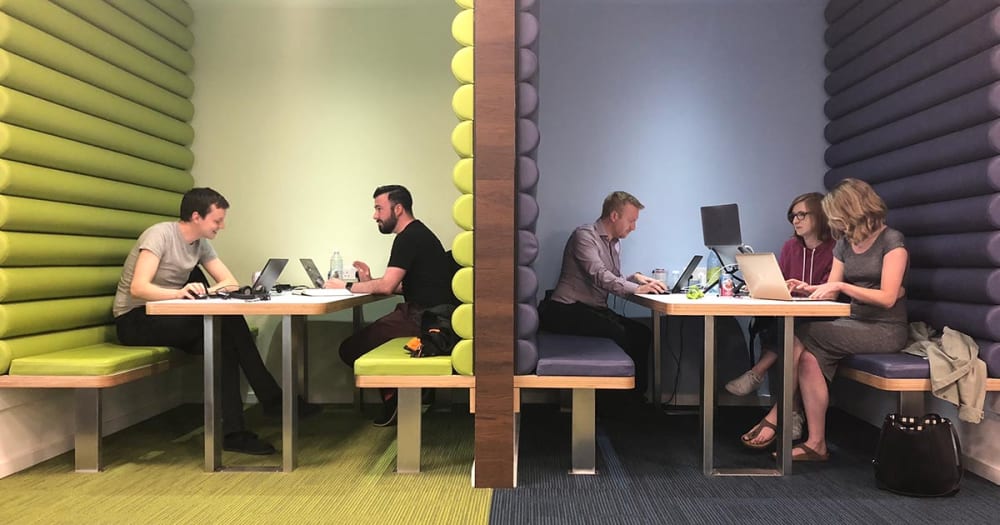 Using Shoal's coworking directory app, six plucky self-employed workers chose to make FreeAgent Towers their office for the day. Thank you so much for joining us Alex Porter-Smith, Mike Paul, Daniel Reilly, Stuart Mackay, and last but not least, Rachel Arthur! We hope you enjoyed your time here (we know you enjoyed the pool table 😉)!
A FreeAgent field day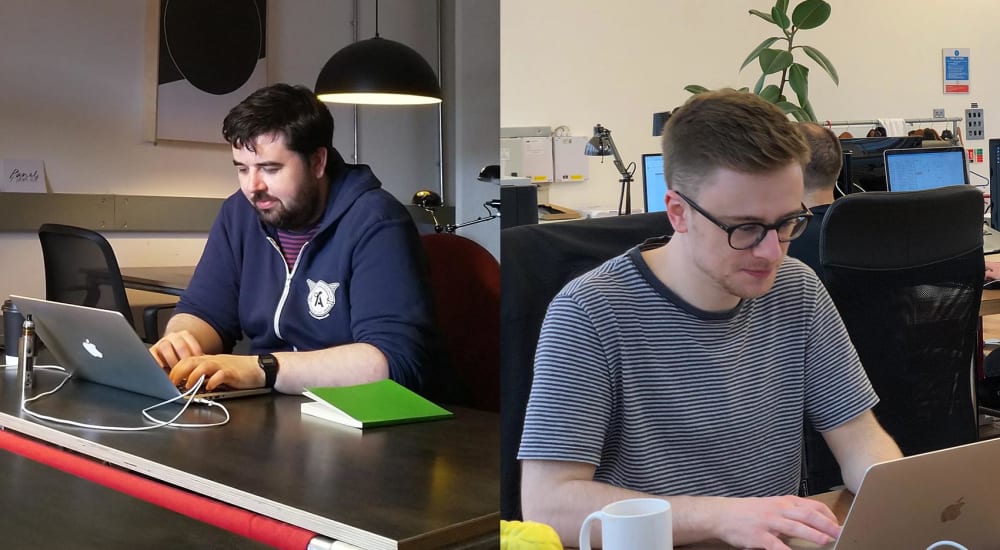 Shane and Colin from our engineering team decided to try out a couple of coworking spaces in Glasgow. After spending a productive day at RookieOven, Shane said: "It was good to get a break from working in my flat! I liked RookieOven because of the relaxed atmosphere, friendly people and the frequent visits from office dogs. They also have a pool league, which is a nice way to meet new people and network"
Meanwhile, Colin set up shop at The Whisky Bond for the day. "I really enjoyed the office's lovely view of the canal, as well as its handy location. When you're working remotely, it's good to mix up your environment every now and then, to keep things interesting."
If you're keen to give coworking a go, check out Shoal's directory of co-working spaces across Scotland.