Meet the perfect power-up for Amazon sellers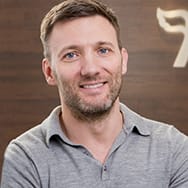 Roan Lavery
CEO, Co-founder
Calling all Amazon sellers: we have some big news! We've been working hard behind the scenes to build a powerful integration specifically for our customers who sell goods on the world's biggest online marketplace. And it's time for lift-off!
If you're selling online, you can connect your Amazon UK Marketplace account to FreeAgent to save you time and streamline your admin.
You can activate the integration now and use it free of charge until 30th April 2024.* After that, it will cost just £6/month (+VAT). Here are the highlights of this nifty new integration: 
We'll import your Amazon data into your FreeAgent account automatically every day.
Your sales income and Amazon fees will be categorised automatically when your data flows into FreeAgent, saving you hours of tedious admin.
Unlike third-party alternatives, we only have one price, which lets you process up to 6,000 orders per month. 
So what are you waiting for? If you're already using FreeAgent, log in to connect with Amazon or visit the Knowledge Base to find out more about how to set up our latest, greatest integration. If you're a FreeAgent Practice Partner, you'll find more info about using the integration with your clients over on the Practice Portal.
Or, if this is all new to you, learn a bit more about how FreeAgent and Amazon work together or how to become an Amazon seller.