Product updates that are here to sleigh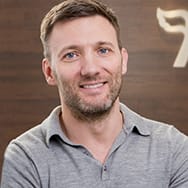 Roan Lavery
CEO, Co-founder
It's been another challenging year for many of us, but with Christmas just around the corner, we're finishing 2021 on a high note with a bumper haul of product updates with something for everyone. Let's dig in!
Updates to Corporation Tax filing
Earlier this year, we released our End of Year filing feature, which allows you to file your Final Accounts and Corporation Tax returns directly to Companies House and HMRC through FreeAgent.
We recently launched support for the CT600A form. This allows you or your accountant to complete and file CT600A supplementary pages, which you might need if any of the company's directors have debit balances on their loan accounts at year-end.
Find out more about CT600A on our Knowledge Base.
And some last-minute stocking fillers
On mobile: level 7 and level 8 users can now create and amend expenses for other users on that company account.
On mobile: Android users can now bulk approve bank transactions. This will be coming soon for iOS, so stay tuned.
Cashflow: manually added monthly costs can now be set as recurring, rather than just standalone.
Banking: you can now explain bank transactions as 'Money Paid To User' in non-native currency accounts.
Banking: you can now sort 'unexplained' and 'for approval' bank transactions alphabetically, for quicker categorisation.
Banking: the bulk explain function has been updated to include four new transaction types. 
And finally, I'd just like to say a huge thank you to all our customers for your support. Whether you've been with us for years or just signed up, it means the world to us! Hope you have a great festive period.