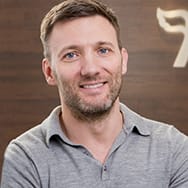 Roan Lavery
CEO, Co-founder
Spring is in the air, and we've got a bumper crop of product updates to help you spruce up the books in time for the new financial year.
Self assessment: payments on account
If you've completed your Self Assessment but are still confused about how payments on account affect what you have to pay and when, then don't worry, you're not alone. A while back we wrote this article explaining payments on account - and now FreeAgent handles payments on account and displays it on the Overview Tax Timeline.

The payments on account information is displayed on the Your Tax Breakdown page within the Self Assessment section. For 2013/14 you'll see calculated payments on accounts values, based on your 2012/13 return. Full details can be found in the Knowledge Base.
Explaining multiple transactions
A handy feature of our bank reconciliation process is the ability to explain multiple transactions at the same time, by explaining one and then using that explanation for a bunch of other similar transactions. Previously this was all or nothing; you couldn't pick and choose which transactions you'd like to apply the explanation to.
We've tweaked this part of the reconciliation process so you can now pick and choose which transactions you'd like to explain as you can see below. It's a small change, but we know it's a potentially big time saver.

Reverse VAT charge
If you buy services (not goods) from EU countries other than the UK, and you belong in the UK, then you may have to use the reverse charge mechanism to account for VAT.
FreeAgent now accounts for this, so all Expenses, Bills and Bank transactions tagged as EC Services and put as 0% VAT will be included on your VAT returns. Find out more in the Knowledge Base.
End-of-year payroll
When you do your final pay run of the year, you'll notice some extra questions now appear as part of the usual workflow.

RTItax year
Coming soon to a payroll near you
Looking ahead to the next month, we'll be introducing more great Payroll features, including the ability to generate P60 forms for all staff. We'll also be supporting the new Employment Allowance which could save your business £2,000 a year.
Until next time,
Roan and the team at FreeAgent
Disclaimer: The content included in this blog post is based on our understanding of tax law at the time of publication. It may be subject to change and may not be applicable to your circumstances, so should not be relied upon. You are responsible for complying with tax law and should seek independent advice if you require further information about the content included in this blog post. If you don't have an accountant, take a look at our directory to find a FreeAgent Practice Partner based in your local area.