4 productivity hacks for FreeAgent users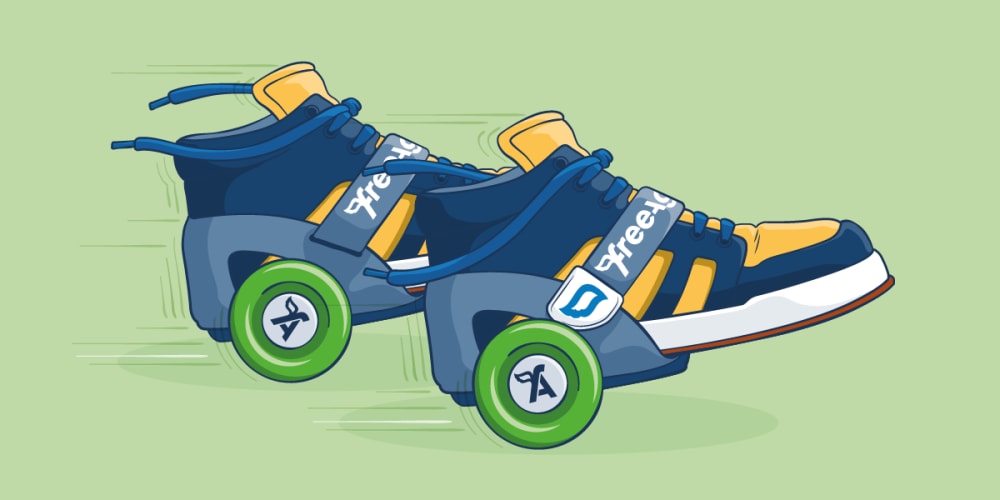 When you run your own small business, it's vital to be productive. After all, if you don't take care of a task yourself, who else is going to do it? If you're a FreeAgent user, you'll know just how much time and energy accounting software can give you back. So whether you're a FreeAgent pro or a relative newbie, here are a few time-saving hacks that could give your business productivity a boost.
1. See contact summaries on your mobile
Need to find out if you owe a supplier some money or if a client's payment is overdue? No need to have your laptop to hand - the FreeAgent mobile app can give you a quick overview of where you stand with a contact at the touch of a button. 
Just tap on the relevant contact and the 'Activity' tab will show you a summary of exactly what you owe - or what your contact owes you. You'll also see all-time totals, plus recent invoices, bills and estimates for that contact. 
2. Create recurring invoices for repeat business
Some small business owners find themselves sending out the same invoices time and time again. For example, a web developer might send monthly website hosting invoices to their clients. If you find yourself in a similar situation, it might be time to save yourself some hassle and set up a recurring invoice. FreeAgent will create an invoice automatically at the time interval you choose, and can even email it to your clients automatically too.
Navigate to the 'Work' tab and choose 'Recurring Invoices' from the drop-down menu to get started. Check out our guide to setting up recurring invoices in FreeAgent to find out more.
3. Power up with time-saving integrations
Take your FreeAgent experience to the next level by connecting your account to one of our many market-leading integration providers. Whether you need help with data entry, time tracking, payment processing or project management, the right integration could save you bags of time by automating or simplifying otherwise cumbersome tasks.
To give you a flavour of what's on offer, here's a small selection from FreeAgent's full list of supported integrations:
4. Cut through the noise with Radar
You don't need us to tell you that it can be tricky to keep tabs on all the responsibilities you have as a small business owner. This is one of the reasons why we created the Radar area in FreeAgent. If you haven't come across this feature yet, it's the smartest way to keep an eye on your business - packed with timely insights and personalised tips.
As well as your Admin To-Do List, which shows outstanding admin tasks like explaining bank transactions or reconnecting your bank feeds, you'll also see tailored Insights here, such as your top spending categories and your slowest-paying customers. Radar can save you time and energy by serving you key insights before you even know you need them.
If you'd like to boost your business productivity and give yourself some time to focus on what's important, try a 30-day free trial of FreeAgent's award-winning accounting software today.