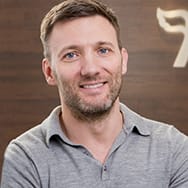 Roan Lavery
CEO, Co-founder
Time Tracking is one of the most popular areas of FreeAgent, but it's been a bit unloved recently, which just didn't feel right. So we spoke with customers, and went back to the drawing board, speeding up timeslip entry and adding useful new functionality.
On your marks. Get set. Go!
A new Timeslip widget now sits proudly atop the page, allowing you to immediately enter timeslips. The old drop menus have been replaced with auto-complete search boxes letting you type a project or task name and quickly find the right one. And you can do it all just using the keyboard.


The cherry on the time tracking cake is the addition of stopwatch timers. Now you can set a timer running on any timeslip, and accurately track the time spent on your tasks.
There are now two ways to create timeslips:
Start a running timer by leaving the time field blank when creating the timeslip and selecting "Start Timer", or
Create a traditional timeslip by simply entering a time value into the time field as normal
You can also start timers on existing timeslips if you find yourself starting/stopping work on a task.
The timeslip timeline
The display of timeslips has also been redesigned and we've introduced a new "timeline" view which lists timeslips, with the most recent first. If you use time tracking occasionally, it makes it much easier to scan through older timeslips.
A new menu lets you filter the table by Invoiced, Unbilled, Unbillable or Running timeslips.

Of course, the daily and weekly views still exist and the system remembers the last one, so you can pick your favourite and stick with it.
And finally…
Multiple timers can be run at the same time, and a handy icon in the header shows if any timers are currently running. Just like with our mobile site, timers will continue to run if you log out of FreeAgent or even close your browser. Just log back in and you'll see the running timers.

If that wasn't enough, we've also included some of the things you requested such as:
The ability to create timeslips for periods of more than 24 hours
The timeslip comment area now expands to fit more text
So that's the new Time Tracking. It might take a bit of getting used to, but we promise it'll be worth the effort. Why not check out our step by step guide to creating timeslips? We're looking forward to hearing what you think…
Until next time,
Roan and the team at FreeAgent