FreeAgent Update: As Gouda As Gold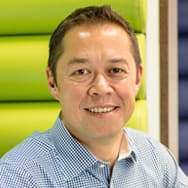 Changes in FreeAgent version 'Gouda' (release 677)
This week's updates see improvements to Invoices, Timeslips and Mileage VAT Calcs.
Alas, the cheese puns have also started and are forecast to continue for some time.
Rebilling Out-of-Pocket Expenses
Now you can choose to rebill out-of-pocket expenses or mileage to a Project. These can be automatically included on invoices you create for that project, alongside expenses rebilled from your bank account. Choose the 'Rebill Expenses' option when you create the invoice.
Invoices
If you would rather use your cool company letterhead, you can now omit the Logo and Company Address on your invoices. This is selectable on the Invoice Details screen.
The Client Address on the invoice should now be in the correct place to be visible in a window envelope without requiring black-belt origami skills.
We've updated the generation of PDF invoices to match the web page preview and removed the Bank Address in case it confuses your clients into sending their cheques directly there.
You can now add also a discount item to your invoice. This is just a specified amount at the moment, does anyone need to apply percentage discounts to the whole invoice value?
VAT on mileage
If you're registered for VAT, the amount of VAT you reclaim is now correctly calculated.
Only the fuel portion of the mileage rate can be treated in this way, and we use the HMRC fuel rates as published on their website (see the Expenses help drawer for details).
You'll need to select the engine type and size in your mileage claim and confirm you have a VAT receipt for the petrol (you did ask for one, didn't you?)
Weekly Timeslips
Previously you couldn't add fractional hours when you added a week of timeslips. Well, you could but FreeAgent ignored the fractional bit. We've fixed that.
On the Weekly Timeslips screen you can also now select an existing tasks from a list or add a new one, just as you can with single timeslip.
Overview Page
New graph. Just like the old one but uses state-of-the-art Flash technology. Expect cooler stuff along these lines…
Pop-up Calendar
We fixed a problem where the pop-up calendar created problems in Internet Explorer 6.
Next Week
In next week's update (Wensleydale) we plan to address:
Handling Director's Loan transactions correctly, and displaying Loan Accounts
Uploaded transaction credits which can be assigned to an Invoice payment will be.
Keep that feedback coming! All comments are welcome. 
Unfortunately, we can't think of words that rhyme with 'Wensleydale'. However there will be a prize for the best pun submitted by a beta tester…
Disclaimer: The content included in this blog post is based on our understanding of tax law at the time of publication. It may be subject to change and may not be applicable to your circumstances, so should not be relied upon. You are responsible for complying with tax law and should seek independent advice if you require further information about the content included in this blog post. If you don't have an accountant, take a look at our directory to find a FreeAgent Practice Partner based in your local area.