Automated Bank Feeds from Barclays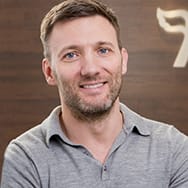 Roan Lavery
CEO, Co-founder
It's a great day for our users as we launch a pioneering link with Barclays Business and the first stage of our automated Bank Feeds rollout.
As you already know, FreeAgent has a pretty intuitive system in place for uploading bank statements into your account. However, we've often been asked whether there's any way of circumventing the whole "download and then re-upload into FreeAgent" step for bank statements. A lot of our customers have requested the option to have their bank transactions imported directly into FreeAgent - so we've been working away at making this a reality.
And today we're delighted to announce that our first automated Bank Feeds feature in FreeAgent is now up and running.
Available to all FreeAgent users who are Barclays Business account holders, the new feature allows you to set up automatic daily feeds of transactions from your Barclays Business account directly into FreeAgent, without the need to mess around with electronic statements.
Getting started is simple. You just hit the Enable Daily Feeds button when viewing your Barclays Business account in FreeAgent and once it's all set up your transactions will be automatically loaded every day into FreeAgent.
Essentially, by using the daily feeds feature, you'll get faster and more efficient access to your bank data - allowing you an even better way of staying on top of your bookkeeping. It's an intuitive upgrade that gives direct, reliable and secure access to your business accounts and we reckon it's going to be a very popular addition to FreeAgent.
We are the first, and currently only, app to be able to provide this direct link with Barclays Business and we're very excited about the benefit it will bring to our users.
We'll be rolling this out gradually to users over the next few weeks, so if you can't see the option yet don't panic - it's coming!
Of course, we'll also be working hard on our wider bank feed strategy to ensure all FreeAgent users have the option of automatically importing bank statements into their accounts. It's taken us much longer than we'd hoped but we're getting close now and we'll be sharing more concrete details about this soon.