Brexit and business travel: a handy checklist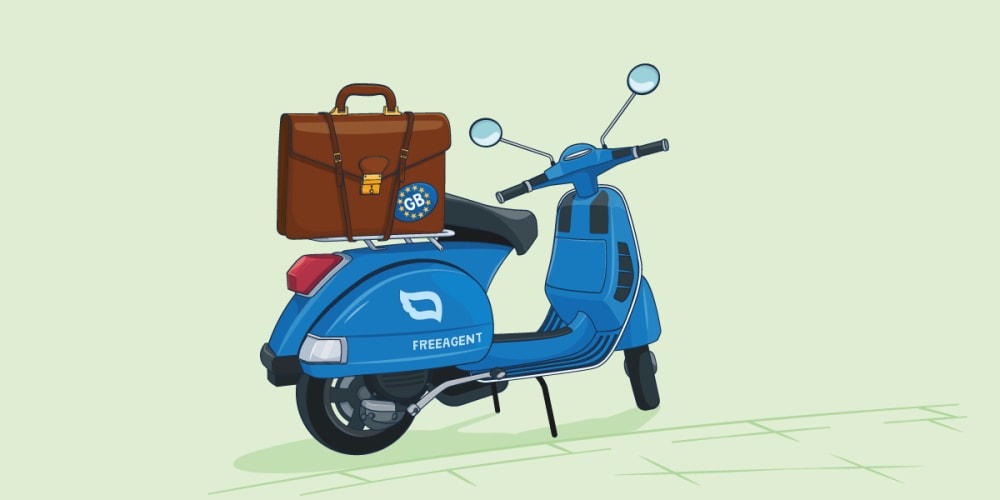 After many months of coronavirus restrictions making trips abroad impossible, travel is finally back on the agenda. 
However, the Brexit deal means that there are some new rules that everyone must comply with when travelling to the EU, EEA or Switzerland. As well as these general rules, there are some additional actions that you might need to take if you're travelling for business. 
We've rounded up some things to double-check before you book tickets for a European business trip.
Passports
If you're travelling to a country within the EU, EEA or Switzerland, you might need to renew your passport sooner than expected. You can still use a burgundy passport, but to enter these countries, your passport needs to have a minimum of six months left on it and be less than 10 years old. Use the government's passport checker tool to see if your passport is valid for your travel plans. If you do need to renew your passport, then make sure to do so well in advance of your travel date.
Visas and work permits
While you don't need a visa to travel for leisure within the EU, EEA or Switzerland (provided you're staying for less than 90 days within a 180-day period), you might need one if you're working. For some work-related activities, such as attending a conference or meeting, you might not need a visa. However, the rules on visas and work documentation differ from country to country, so check the relevant guidance to ensure you have the appropriate paperwork in place.
Healthcare and insurance
If you have a European Health Insurance Card (EHIC), this is still valid until its expiry date. The EHIC is being replaced by the Global Health Insurance Card (GHIC), which you can apply for online. Visitors to the EU, EEA and Switzerland should also have valid travel insurance that includes health cover, as the GHIC only allows you to access medically necessary state-provided healthcare and may not cover all costs.
Roaming and data
Now that the Brexit transition period is over, surcharge-free roaming is no longer guaranteed within EU and EEA countries. This means that you could be charged more for making calls or using data on your phone while overseas. Check with your mobile operator before you travel to find out what their policies are.
Driving
If you're planning to drive while in the EU, EEA or Switzerland, there have been some changes that might affect you. If you're driving your own vehicle, you'll need an insurance green card for the vehicle and you may also have to display a GB sticker. In some countries you may also need an International Driving Permit (IDP). Check the rules of the specific country you are travelling to. 
Qualifications 
If you provide a service in the EU, EEA or Switzerland, you'll need to check if your qualifications are still recognised by the relevant regulatory body. You'll need to contact the authorities in the relevant country to find out how to have your professional qualification recognised. 
Tax
If you're working in another country, you might still have to pay UK Income Tax. You'll also need to check whether you need to pay National Insurance in the UK or social security in the country you are working in.
Pet travel
If you're planning to take a furry friend while you're working overseas, there have been a number of changes to the rules around pet travel. Existing pet passports are no longer valid and entry requirements may differ from country to country, so make sure you check the individual guidelines.
Keep track of expenses on your business trips with ease using FreeAgent's award-winning mobile app and small business accounting software. Try a no-obligation, 30-day free trial today.
Disclaimer: The content included in this blog post is based on our understanding of tax law at the time of publication. It may be subject to change and may not be applicable to your circumstances, so should not be relied upon. You are responsible for complying with tax law and should seek independent advice if you require further information about the content included in this blog post. If you don't have an accountant, take a look at our directory to find a FreeAgent Practice Partner based in your local area.