Christmas expenses 2020: what can you claim?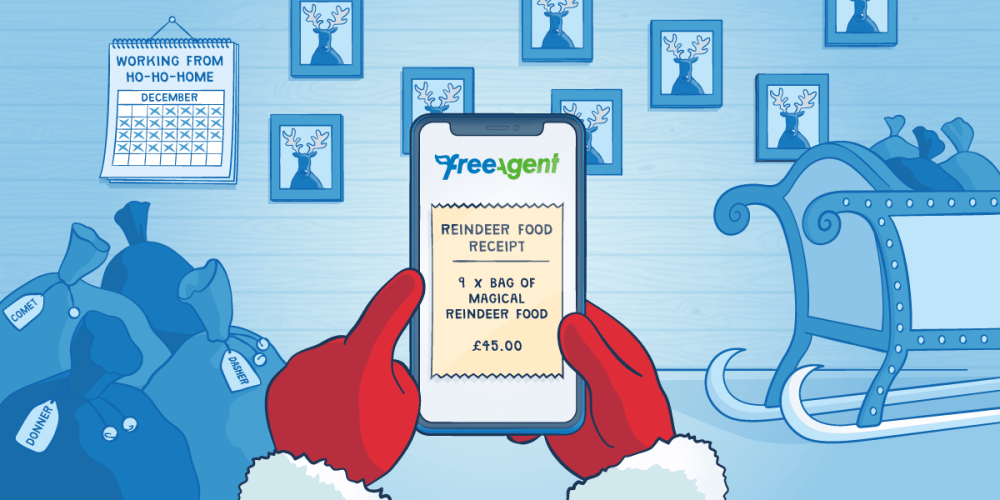 In a year like no other, Christmas 2020 is shaping up to be just as unusual. Although there are no office parties or festive lunches on the cards this year, some celebrations are still going ahead. Here are some expenses that your small business might still be able to claim tax relief on this holiday season.
The (virtual) office party
Many businesses are embracing all things digital and taking the annual Christmas party online this year.
HMRC has confirmed that virtual office parties are covered by the same tax exemption as physical office parties, which includes the cost of food, entertainment, equipment and other expenses that might be incurred as part of a virtual party. Just like 'normal' office parties, in order to qualify for tax relief, your online event must:
be open to all your employees
be 'annual' (such as an annual Christmas party)
cost £150 or less per person
Read all the ins and outs of claiming tax relief for virtual parties on HMRC's website.
Trees, tinsel and trinkets
If you have an office that's not in your home, you can claim tax relief on Christmas decorations to your heart's content because HMRC will consider the cost of the decorations to be part of your office expenses. Unfortunately, if you're working from home, you can't claim any tax relief on festive decorations as HMRC would most likely deem that decorations for your home are for personal enjoyment rather than business purposes.
Gifts for your customers
If you're buying a gift for one of your customers, you need to meet these requirements to be able to claim tax relief on the gift:
You can't spend more than £50 per year on gifts for any one client
The gift can't be food, drink, tobacco or a voucher that the client can exchange for goods or cash
The gift must contain a conspicuous advert for your business
Find out more about these requirements on HMRC's website.
Gifts for your team
If you have employees, you may be extra keen to give them a little something to say thank you for their hard work this year.
If you'd like to give your team members a small, personal gift that doesn't have a direct cash value (e.g. a bobble hat or a bunch of flowers) you might be able to claim tax relief on the purchase as a 'trivial benefit'. However, if your gift does have a direct cash value (i.e. a gift voucher), you will most likely need to report this value to HMRC as part of your employees' earnings.
If you choose to reward your staff with a cash bonus, HMRC will view this in the same way as your employees' regular earnings and you will need to run the amount through your payroll as normal.
Give yourself the gift of simpler small business expense management in 2021 and try a 30-day free trial of FreeAgent's award-winning accounting software.
Disclaimer: The content included in this blog post is based on our understanding of tax law at the time of publication. It may be subject to change and may not be applicable to your circumstances, so should not be relied upon. You are responsible for complying with tax law and should seek independent advice if you require further information about the content included in this blog post. If you don't have an accountant, take a look at our directory to find a FreeAgent Practice Partner based in your local area.