4 ways that FreeAgent could help you get paid today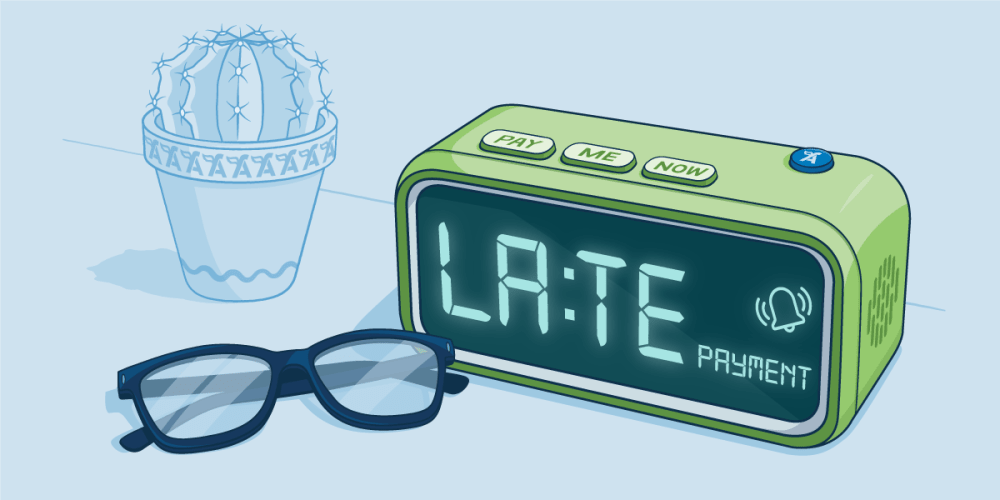 Rising costs in the UK mean that managing cashflow is more important than ever for small business owners. Dealing with late-paying customers can be stressful, but luckily FreeAgent has a number of handy features that could boost your chances of getting paid on time. Here are four ways it can help.
1. Helping you get your invoice right first time
When you send the right invoice, with all the right details, at the right time, you may be more likely to get the prompt payment you want. 
FreeAgent makes it quick and easy to create invoices and send them to your customers. Our pre-designed invoice templates all include the information required on an invoice by HMRC. All you need to do is choose a design from the template gallery or create your own, provide the remaining details and then send the invoice to your customer. With the FreeAgent mobile app, you can even create and send invoices while you're on the go.
2. Helping you chase overdue invoices
FreeAgent's automation features can cut down the hard work of chasing late-paying customers.
When you create an invoice in the software, you can set up an automatic email reminder to be sent by FreeAgent on either the invoice due date or a number of days later if you've not received payment by then. You can choose for the reminder to be sent again at recurring intervals until the invoice is paid. Alternatively, if an invoice becomes overdue, you can send a one-off 'Quick Send' invoice reminder to your customer with the click of a button. 
3. Helping you identify overdue payments and slow-paying customers
When you're very busy, it can be difficult to keep on top of who owes you what and when, so  FreeAgent includes features to help you stay in the know. 
The 'Invoice Timeline' on the software's Overview screen provides a breakdown of your open, due and overdue invoices to give you visibility of this vital information each time you log in to your account. Meanwhile, FreeAgent's Insights feature uses the data in your account to identify your slowest-paying customers from the past 12 months. You can also see the average time each customer takes to pay you on the 'Invoice Payments' panel on their 'Contact' page in FreeAgent. 
4. Helping you make it easy for your customers to pay you
When it comes to getting paid on time, it's a good idea to make it as easy as possible for your customers to pay your invoices. 
With FreeAgent, you can set up convenient online payment options for your customers using Tyl by NatWest, Stripe, GoCardless or PayPal. Then, simply add a payment button to your invoice emails or share a payment link digitally via text or WhatsApp so your customers can pay by debit or credit card, or even set up a Direct Debit if they're a recurring customer.
In addition, there's a range of other payment and e-commerce solutions that integrate with FreeAgent and can help make it easier for customers to pay you.
Find out how FreeAgent can make invoicing a breeze. And if you're not already using our award-winning accounting software, try a 30-day free trial today.
Disclaimer: The content included in this blog post is based on our understanding of tax law at the time of publication. It may be subject to change and may not be applicable to your circumstances, so should not be relied upon. You are responsible for complying with tax law and should seek independent advice if you require further information about the content included in this blog post. If you don't have an accountant, take a look at our directory to find a FreeAgent Practice Partner based in your local area.