FreeAgent powers MyBusinessWorks for Barclays Startups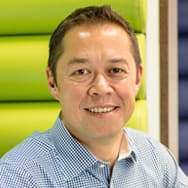 If we at FreeAgent were to coin a motto, it might be "Thinking hard about accounting, so you don't have to" - our aim is for every single freelancer and small business in the UK and beyond to be awesome at managing their finances!
That lofty goal is rapidly getting closer, especially since we're announcing today that FreeAgent is powering the bookkeeping element of the MyBusinessWorks package being offered by Barclays Bank to all its startup business banking customers.
Actually, if you've been in a Barclays branch in the last few weeks you may well have seen the MyBusinessWorks brochures. We're already helping a large and growing number of Barclays Bank's customers get their finances off on the right foot.
We're really proud to have been selected for that task, especially on top of the partnership with IRIS we cemented last year. Thanks in part to these relationships, our customers have propelled us to being the largest and fastest-growing online accounting provider in the UK.
That's very exciting of course, but in a way it's a by-product of our efforts, and the really good thing is that enables us to invest more and more in refining, improving, simplifying and extending FreeAgent itself.
We're getting to the point where the scale and scope of what we can do - the difference we can make - is growing ever faster. It's a challenging and exciting time to work here at FreeAgent Towers (and yes, we're hiring!).
So stay tuned - we're just getting started.