Easier international payments for small businesses with TransferWise - and an offer for FreeAgent customers!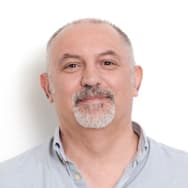 Kevin McCallum
Chief Commercial Officer
It's Invoicing Month here at FreeAgent, and we're talking all things invoice-related - including the most important part, getting paid!
That's why I wanted to point out Transferwise, a leading international money transfer service who launched just over two years ago - their goal is to make international payments simpler and cheaper for everyone.
Transferwise works in both directions - you can use it to pay your suppliers in other countries, or to get paid by your overseas customers.
Once you've set up an account, you can pay your overseas suppliers simply by using your debit card or a direct bank transfer in your home currency, irrespective of the currency your supplier's invoice used.
To get paid from overseas customers, you just need to send them a Transferwise payment link, a unique link that they can click to pay the correct amount in their local currency.
This payment is then automatically converted to your home currency and paid directly into your normal business bank account - with more transparent fees than many bank transfers. You can then reconcile this bank payment in FreeAgent in the normal way. Job done!
There's no merchant fee and no currency cost when invoicing in your own currency. The fees to pay your suppliers or send money are just 0.5% conversion cost, with a £1 minimum.
You can find out more information about how Transferwise works on their site here.
We love their transparency, simplicity and clear costs in an industry that's normally expensive and complicated for small businesses and freelancers. To get you started, Transferwise have kindly offered a very generous £10,000 of free transfers to FreeAgent customers - visit this page to claim the offer, and let us know if you try it!