Lest auld invoices be forgot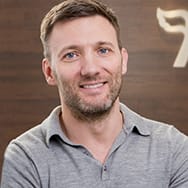 Roan Lavery
CEO, Co-founder
It's been a busy year here at FreeAgent towers, and there's just time for one more release before we bid a fond farewell to 2011. And it's a goodie.
Invoice email history
You can now view the email history for each invoice , so you can see what emails (including reminders and thank yous) have been sent.

By utilising magic-pixie-dust technology, we're also able to tell you if the emails were received by the client , which may prove useful. Not that your clients would ever deny receiving invoices, of course.
See the Knowledge Base for full details.
Other treats
We've tweaked the way the estimate filters work on the main estimates table so 'invoiced' and 'sent' only explicitly show estimates in those states. 
You can now add your referral link to outgoing emails with a new [referral_link] email macro, which will make get those referral discounts even easier. 
The Bills table can now be filtered across All time. Like, far out man. 
You can now send invoices and estimates in Finnish and Estonian! 
And finally
As is traditional for us now, we're donating the money we would have spent on Christmas cards to a worthy organisation instead. 
This year we're supporting  Ward 79 at the Royal Manchester Children's Hospital , which means a lot to Kilian, one of our sales team, whose son spends a lot of time there. We're told the money will be used for toys for the children to play with. We offered them management accounting books, but kids prefer toys apparently. 
See you all in 2012, when we'll have some big things for you!
Until next year,
Roan & The Team at FreeAgent.