Invoice reminder and thank you emails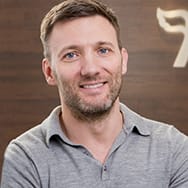 Roan Lavery
CEO, Co-founder
Clients eh? Can't live with 'em, can't live without 'em. Can't even leave threatening chalk scrawls on the pavement outside their house. Apparently. But what you can now do is automate the process of gently reminding them that invoices are due or overdue.
There's so much new in this release that, in the interests of newsletter brevity, we've created a little guide to using New Invoice, Reminder and Thank You emails. You can get the full details there, but in brief, you can now:
Define default text for your new Invoice emails
Define and send Email Reminders before or after an invoice is due
Automatically send Thank You emails once an invoice has been paid.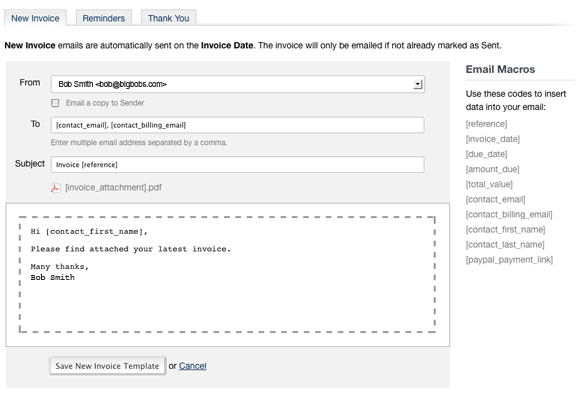 If you already use recurring invoices, there are some slight changes to existing functionality to be aware of. Specifically, you now have to mark a recurring profile as Active before any generated invoices will be sent.
Not Guessing
A handy time saving feature within FreeAgent is the auto-guess and explain feature for uploaded statements, but occasionally this is a little, how shall we put it, over zealous. Sometimes transactions are explained incorrectly which can be even more hassle to fix. Not ideal.

You can now choose to not auto-explain any transactions when you upload a statement. Simply select the checkbox below the Upload Statement input and FreeAgent will not guess any of the uploaded transactions.
Updated Accounting Engine
We've redesigned the accounting engine in FreeAgent based on the last two years of learning and understanding how to do robust, realtime accounting. As a result, many of the common actions requiring accounting calculations (which is most of them) are significantly faster than before.
Users with a lot of data (especially invoice data) and who make a lot of updates to that data, will see the most improvement. But we've also used the opportunity to lay the groundwork for future flexibility in the accounting engine, so it'll be easier for us to add oft-requested capabilities like multi-currency accounting and customisable charts of accounts.
Just now though:
Out-of-pocket expenses which are dated prior to the Company Start Date are now considered to have occurred on that date. Specifically, pre-start Capital Purchases are related to that date for depreciation purposes, so the value of the purchase should be based on the net book value at that date.
The first VAT return after registration now includes a reclaim for VAT paid on expenses incurred prior to registration - even when that first return is under the Flat Rate Scheme (which was not the case before). Unless the VAT Rate set for those pre-registration expenses is set to 0% the VAT will be reclaimed for, so you just need to ensure that only those expenses which really are reclaimable in this way (see this advice from the HMRC) have a non-zero rate set.
We've extended payslips to include comprehensive support for more payroll income and deductions types which can appear on payslips . It's still manual calculation only so far if you use these fields, but we're working on improving this.
Also of note
You can now use today's date for both new invoice emails and recurring invoices
Contacts can now have an additional Billing Email address which can be referenced by the [billing_email] tag when sending your invoice emails.
We've added support for Italian, Swedish and Catalan invoices and estimates.
We have added support for the Brazilian Real currency.
You are no longer limited to a paltry 255 characters for Timeslip comments, invoice and estimate item descriptions.
For never anything can be amiss, When simpleness and duty tender it…
Until next time,
Roan & The Team at FreeAgent Central.