Mobile time tracking is here!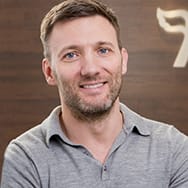 Roan Lavery
CEO, Co-founder
Squeeze the most out of summer, and work from anywhere with the help of time tracking on FreeAgent Mobile.
We like to make the most of summer here in Scotland, which means getting out of the office as soon as the temperature manages to scrape into double digits. So whether you're working from the garden or just on-site with a customer, you can now record your time on FreeAgent Mobile for iOS and Android.
How it works
The new Timeslips section shows all your recent recorded time, and there's a handy week view so you can see which days you still need to add timeslips for if you forget to do it in the moment.
From here, or the Overview screen, you can quickly add a timeslip by selecting the project and task, and then the time worked. Timeslips default to the number of hours set on the project - making it even quicker to get those timesheets in if you're working the entire day for the same customer!
So go forth and track time! Just remember the factor 50.
See you out there,
Roan and the team at FreeAgent