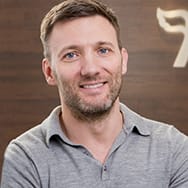 Roan Lavery
CEO, Co-founder
Last week Ed wrote about what our rapid growth has meant for the company across a number of fronts. One of these is our workplace.
During the first two years of FreeAgent we built the app in the time-honoured startup tradition of late night bedroom and home office hacking. In early 2009, and with Olly still living in London, Ed, myself and employee number one David moved into a one room office. Within a few months we'd moved into a slightly larger room in a managed office housing a number of other companies. As we grew, and took on more people, we started to take over more rooms in our current building until everyone else took the hint and left.
With more developers and support staff coming on board throughout 2010 we took over the building next door, now glamorously known as the Dev Pit.
But it's 2011, and we're once again at full capacity, so the time is right to up sticks and look for a bigger and better abode that will accommodate us as we grow.
Building the right working environment is something we've been thinking about a lot recently, and we want to make sure that the new office is both a productivity powerhouse and fun place to work. This isn't going to be a soulless cubicle farm; we're designing and building something that reflects who we are as a company, our culture and values.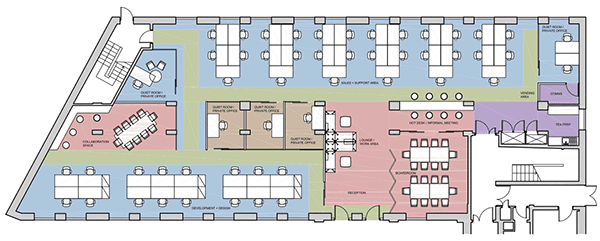 The fitters have been in for a few weeks now, and it's great seeing it come together. Some of the highlights:
A mix of open plan space and quiet rooms for the right balance between collaboration and privacy.
Hot-desking "bars" for visiting remote workers and guests.
Herman Miller desks and Aerons for everyone.
Idea paint throughout the building meaning every wall is a potential brainstorming/collaboration zone.
A flexible eating space that transforms into a theatre style room for presentations and meet-ups.
Beer fridge!
We're still in negotiations with the CEO about the table tennis and fusbal table, but we'll keep you posted.
As you can see from the photos below there's still a lot to do, but things are coming along nicely.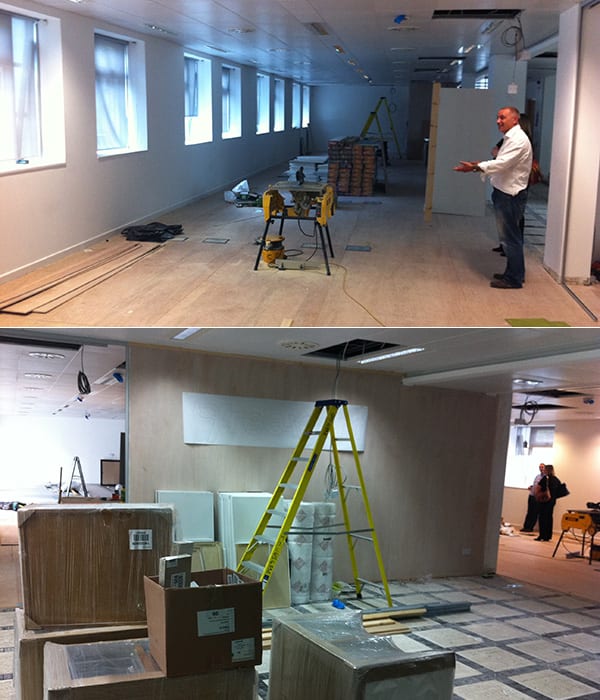 If this sounds like the type of place you'd like to work, then you'll never guess, but we're hiring!