Multi-currency banking arrives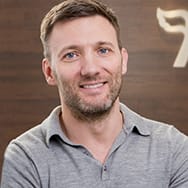 Roan Lavery
CEO, Co-founder
The wait is over. In a product update more eagerly anticipated than the arrival of Godot, today sees the release of one of our most requested features ever: multi-currency banking!
FreeAgent now allows you to record bank accounts in a foreign currency, so your secret-numbered Swiss bank account can now appear on your overview page right alongside your regular accounts.
Getting started
Creating a new foreign currency bank account is simple, just select the currency when you set up a new bank account. Any transactions you import, upload or create will be in this currency, and will be accounted for using the daily exchange rates from XE.com.

If you have an existing account which you've been using to record foreign currency transactions, then take a look at our migration guide.
Transfers between accounts
When you enter a transfer between accounts in the same currency it's nice and easy - the value you send should be the same as the value that arrives so we can update the other end of your transfer accordingly. When transferring between accounts with different currencies your bank might use different exchange rates, so there might be a slight difference in the value of what actually arrives.
When explaining a transaction as a transfer, or creating a new manual entry, you have the option of using our exchange rate or overriding this and entering another value. FreeAgent will cleverly try and match the transaction with its counterpart in the receiving bank account.
A word on Bank Feeds
Bank feeds will continue to work as normal, but a feed will only import transactions in the same currency as the bank account. Transactions of a different currency will just be ignored.
A word on PayPal
Some PayPal accounts store balances in multiple currencies. If you have a PayPal account like this, you should set up a separate PayPal bank account in FreeAgent for each currency. Then set up a PayPal feed for each account separately and it will only import the transactions in the relevant currency.
Multi-currency banking webinars
If you have any questions about multi-currency banking, or you'd just like to see it in action, then we're hosting two webinars on Thursday 12th June at:
Right, that's enough excitement for one day,
Roan and the team at FreeAgent