PayPal Here is...er...here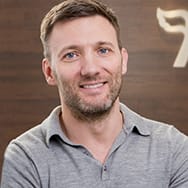 Roan Lavery
CEO, Co-founder
We're excited to announce the launch of a new integration between FreeAgent and PayPal Here, making it easier to process credit and debit cards and take payments via your smartphone or tablet - wherever you do business.
All you need to do is download the free PayPal Here app (for iPhone, iPad and Android), order your PayPal Here Chip and PIN card reader (available from PayPal) and set up your PayPal business account. When you've done this you're ready to go. It's that simple.
How PayPal Here works with FreeAgent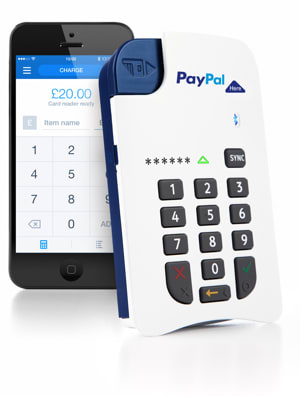 Once you're ready to start accepting payments you need to enable the PayPal Here feature in FreeAgent.
When creating an invoice you'll see a new online payment option for PayPal Here. When you're viewing the invoice on a smartphone or tablet, select the "PayPal Here payment" button. This is for mobile payments only, so although you'll see the button when viewing the invoice on a laptop or desktop computer, you won't be able to use it.
Just show your customer the invoice to confirm the payment amount and hit the PayPal Here payment button. This will open up the PayPal Here app on your smartphone or tablet and connect it to the PayPal Here card reader.

To process the payment, ask your customer to insert their debit or credit card into the PayPal Here card reader*, enter their PIN and click the green button. You'll then be redirected back to FreeAgent, where you'll see the invoice now marked as "Processing".
And that's all there is to it!
In years gone by, accepting payments was an expensive nightmare of merchant accounts and point of sale hardware. With technology like PayPal Here, mobile payment processing has been radically disrupted, making it simple and affordable for small businesses to accept payments wherever they are. This built-in integration with FreeAgent removes another level of friction, and ensures everything is tied up and seamlessly reflected in your accounting system.
Visit PayPal to buy the PayPal Here card reader.
*PayPal Here is subject to terms and application approval and fees apply. No monthly fees. Transaction fees apply: 2.75% per Chip and PIN transaction, and 3.40% + 20p per transaction for card payments made by swiping the magnetic stripe or manually keying in the card details.