7 pro tips to help you squeeze all the goodness out of FreeAgent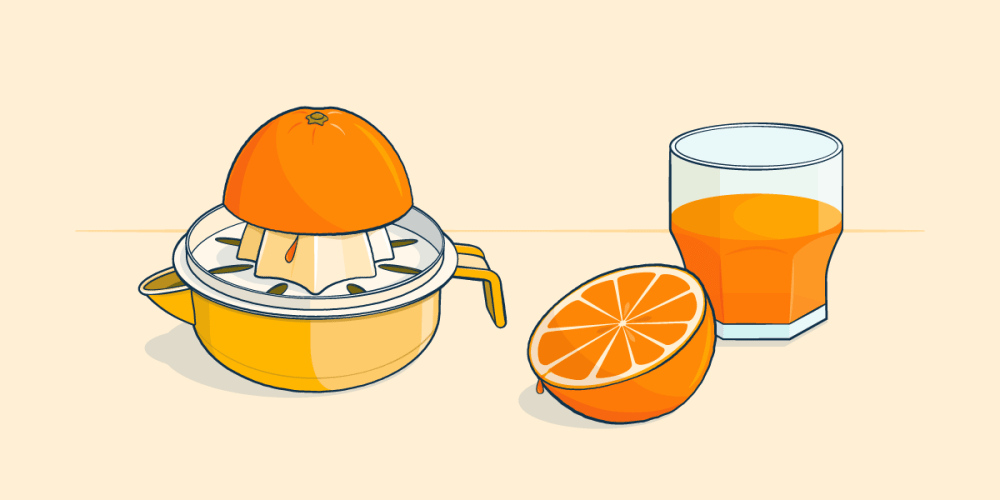 FreeAgent is a powerful tool but are you getting the most out of it? We asked our in-house experts - including our superstar support accountants and the product team who build the software - to share their top tips for squeezing every last drop of goodness out of FreeAgent.
1. Customise your Overview screen
When you're running a business, it's really handy to be able to see a snapshot of how things are going. Your Overview screen in FreeAgent does exactly that through a series of financial overview panels - but did you know that you can move things around by dragging and dropping the different panels? This allows you to get all the information organised on your Overview screen just the way you like it. You might want to have the Tax Timeline at the top, for example, to help ensure you never miss a key tax date or deadline.
2. Save time by importing your expenses in bulk
When you find yourself with a stack of expenses to get through, the bulk importing feature comes in really handy! Simply follow the instructions in our Knowledge Base article to get set up, then enter as many expenses as you like and upload them all at once to your FreeAgent account.
3. Store your business files right inside FreeAgent
You probably have files and documents that you like to have to hand while you're working on your business accounts, so why not bring them straight into FreeAgent? Simply upload your docs to the 'Files' area of your account using the storing company files feature or email the documents directly to your FreeAgent account! To do this, simply compose a new email in the email account that you use to log into FreeAgent, attach the files and then send the email to files@[yoursubdomain].freeagent.com. (Here's how to find your subdomain if you're not sure.) Once the email has been received, the files will automatically be uploaded to the Files area of your FreeAgent account.
4. Take a closer look with Insights
Insights is an innovative feature that uses your data in FreeAgent to highlight certain aspects of your business's performance - as well as opportunities and potential issues - so that you can make better informed decisions about your business and finances. At the moment there are four Insights available:
Top customers - this Insight highlights your top five customers from the last six months.
Upcoming VAT payment - this lets you know when you have an upcoming VAT payment to budget for.
Slowest-paying customers - this shows you your slowest-paying customers from the past 12 months and offers guidance to help you get paid faster.
Top spending categories - this highlights your top five spending categories from the last six months to give you a clearer picture of your outgoings.
Keen to check out your most recent Insights? Navigate to the bell-shaped icon at the top right of your screen in FreeAgent and dive straight in!
5. Make the most of integrations
As a small business owner, you probably rely on a range of digital tools to help you get things done. FreeAgent has combined forces with lots of market-leading integration partners, from e-commerce and payment solutions to forecasting and productivity tools. In FreeAgent, navigate to 'Connections' from the drop-down menu that displays your company name to see the full list of integrations available and to get the setup process started.
6. Let Ruby help you!
You may have already visited our Knowledge Base to find answers to your questions or to troubleshoot, but have you met Ruby the Robot yet? You can find Ruby when you're logged into FreeAgent by clicking on the blue 'Help' button in the bottom right-hand corner of the screen. From there, Ruby will pop up and offer her services to help answer questions and to search the Knowledge Base for you. If your question is outside Ruby's remit, she'll put you in touch with a member of our support team.
7. Save money on your subscription with our referral scheme
If you love using FreeAgent, why not recommend it to your fellow small business owners? FreeAgent offers a unique referral scheme: for every friend you refer who signs up, you each earn 10% off your future subscription payments! Check out the Knowledge Base article about our referral scheme or select 'Referrals' from the drop-down menu that displays your company name in FreeAgent to find out more.
These handy tips should help you get all the juicy goodness you can out of FreeAgent! If there are any other tricks that you use, please share them with us on Twitter, Facebook, LinkedIn or Instagram. If you'd like to find out for yourself how FreeAgent can help your small business, sign up for a 30-day free trial.