8 pro tips to help you squeeze all the goodness out of FreeAgent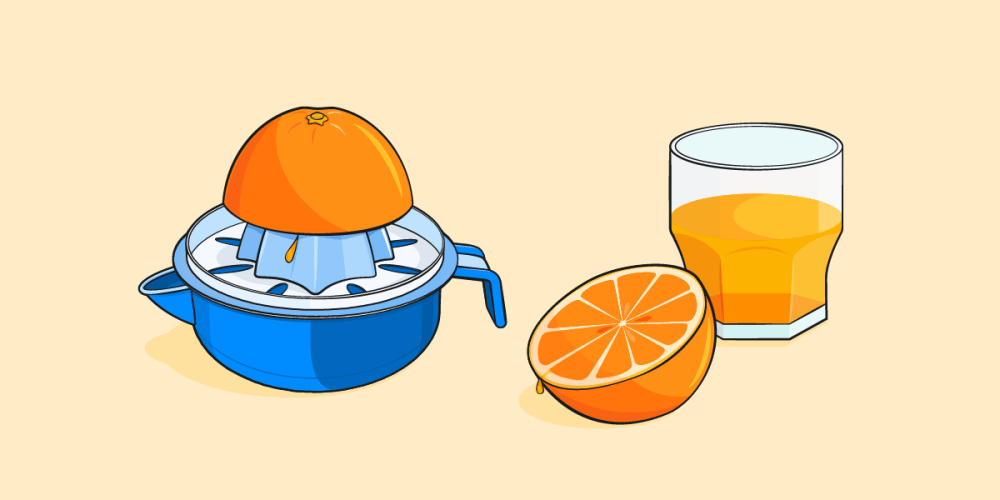 FreeAgent is a powerful tool - and there's so much you can do within the software that you'd be forgiven for missing out on some of it. So, are you using the tools that'll help your business the most? 
We've asked our in-house experts to share their top tips for squeezing every last drop of goodness out of your FreeAgent account.
1. Check how much tax you owe and when it's due
Having an unexpected tax bill can be really stressful, but you can avoid that with FreeAgent's help. You can check your Tax Timeline to see how much you owe, and get reminders when the payment deadline is approaching. 
Your Tax Timeline is personalised to you, so you'll only see important dates for the returns you have to complete. Plus, FreeAgent does your calculations in the background - so when you add a new expense or invoice to your account, you can see your tax bill change in real time. Find out how much more your tax timeline can do for you in our blog.  
2. Customise your Overview screen
Don't waste time scrolling to see your daily snapshots of how your business is doing. Your Overview screen in FreeAgent has a handy series of quick-view reports - but did you know that you can move things around by dragging and dropping the different panels? 
Maybe you want your Tax Timeline at the top, for example, so you can make sure you won't miss any key tax dates. Or you could move your Invoice Timeline higher, to keep an eye on which customer payments you're waiting on. Either way, it's yours to play with and personalise. 
3. Take a closer look with Insights
Insights are innovative notifications that use your data in FreeAgent to highlight certain aspects of your business's performance - as well as opportunities and potential issues - so that you can make even better-informed decisions about your finances. These Insights include:
Top customers - this Insight highlights your top five customers from the last six months - aka your biggest fans. How could you use their passion for your business - referrals perhaps?
Slowest-paying customers - this shows you your slowest-paying customers from the past 12 months. It also offers guidance to help you get paid faster.
Top spending categories - this highlights your top five spending categories from the last six months to give you a clearer picture of your outgoings. Could you find some savings?
Keen to check out your most recent Insights? You'll find them under Radar, the bell-shaped icon at the top right of your screen, along with your Admin to-Do list where you can see your outstanding tasks and get an oh-so-satisfying strikethrough when you complete one.
4. Speed up tracking expenses
If your business has to keep track of lots of expenses, FreeAgent is here for you. You may be familiar with adding expenses on your phone with the mobile app, but have you set up a recurring expense yet? As you add an expense, there's a dropdown menu that lets you automate regularly recurring expenses. 
When you find yourself with a stack of expenses to get through, the bulk importing feature comes in really handy! Simply follow the instructions in our Knowledge Base article to get set up, then enter as many expenses as you like and upload them all at once to your FreeAgent account.
5. Sync your software for smooth workflows 
Swapping between software or comparing data across your digital tools can take time. To make this simpler, FreeAgent has combined forces with lots of small business software providers, from e-commerce and payment solutions to project management and productivity tools. 
You can sync contacts from your CRM, add payment links to invoices, forecast cashflow using FreeAgent data and transfer invoices, bills and purchase orders for consistent financial data wherever you go. In FreeAgent, go to Connections to see the full list of integrations available and to start setup. If you're not already using FreeAgent, you might find your software in our list. 
6. Categorise bank transactions as they happen
With the many costs involved in running a business, you need a quick way to see what you're spending on. You might have already connected your bank feed, so FreeAgent pulls in details of your outgoings - but have you spotted Guess working in the background to assign categories to each entry? 
If you've seen transactions marked as 'For Approval', that's our machine learning system, Guess, using the power of AI to automatically categorise your transactions. As with all machine learning, it gets smarter over time, and by approving or correcting the categories, you'll help it become more and more accurate so you can focus on bigger things than explaining each outgoing. 
7. Predict your cashflow 90 days ahead
It's not easy to see the future, but you can get a peek into your next 90 days with our Cashflow report, found under the Banking tab. This report will give you intelligent projections for how much money FreeAgent predicts you'll be spending and receiving in the next three months. 
It factors in invoices that haven't been paid yet and costs based on your bills and payment history, so you can make confident business decisions. Plus, FreeAgent also offers suggested actions to help improve your cashflow if there are belt-tightening times up ahead. 
8. Let Ruby help you out
You may have already visited our Knowledge Base to find answers to your questions or to troubleshoot an issue, but have you met Ruby the Robot yet? You can find Ruby when you're logged into FreeAgent by clicking on the blue 'Help' button in the bottom right-hand corner of the screen. From there, Ruby will pop up and offer her services to help answer questions and to search the Knowledge Base for you. 
If your question is outside Ruby's remit, she'll put you in touch with a member of our support team. It's made up of UK-based support accountants ready to guide you through the ins and outs of using FreeAgent. Here's a little introduction to all the ways FreeAgent can give you a helping hand.
These tips should help you get all the juicy goodness you can out of FreeAgent! If there are any other tricks that you use, please share them with us on X (formerly Twitter), Facebook, LinkedIn or Instagram. If you'd like to find out for yourself how FreeAgent can help your small business, start your 30-day free trial now.
Originally published
Last updated