5 self-care tips for the self-employed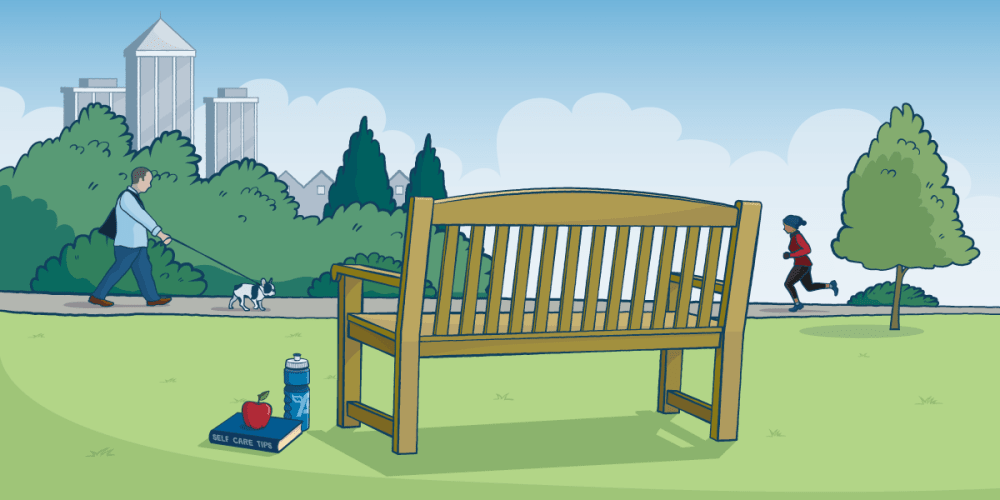 Whether it's long hours, the search for new clients or the stress of late payment, life can be tough for small business owners. When the buck stops with you alone, it can be tempting to spend more time looking after your business than yourself, so here are five useful ways to practice self-care when you're self-employed.
1. Schedule some deliberate downtime
With meetings, deadlines and unexpected calls all competing for your attention, you may well find it difficult to remember to take a break during the day. However, studies have shown that taking breaks can do wonders for your creativity and productivity. If the nature of your work allows it, it could be a good idea to schedule in a time slot dedicated to having a break.
In addition to being intentional about when you take your break, some argue that you should be deliberate about what you do in it. In The Little Book of Self-Care, psychologist Suzy Reading recommends doing activities in your break that "nourish" you, such as getting outside for a walk, listening to music or simply having a cup of tea.
2. Embrace the power of saying "no"
For James Altucher, an author and passionate advocate of the freelance lifestyle, one of the kindest acts of self-care is saying learning how to say "no". In The Power of No, Altucher argues that by finding the courage to turn down work or activities that don't benefit you, you can steer your life and your business in the right direction. So if you've been invited to an event that you fear may sap your energy or you've been asked to work for free in exchange for "exposure", be kind to yourself and consider saying "no".
3. Get ahead with SHED (sleep, hydration, exercise, diet)
In her book The SHED Method, performance coach Sara Milne Rowe argues that looking after our 'SHED' - sleep, hydration, exercise and diet - can have a hugely positive impact on our wellbeing. Milne Rowe points out that people often fail to take care of these key factors during times of stress, so how can you go about sorting your SHED?
4. Know how to spot the signs of burnout
Failing to take care of ourselves can lead to burnout, a condition that Psychology Today describes as "a state of emotional, mental and often physical exhaustion brought on by prolonged or repeated stress". Speaking to the BBC, Dr Nerina Ramlakhan talks about the various stages of work-related burnout and how to spot them. She argues that the symptoms are subtle and tend to manifest in five stages:
Stage 1: You constantly feel under pressure or on edge.
Stage 2: Your mind is constantly occupied by work. When you're outside of work, you find it hard to be present with your friends and family.
Stage 3: The pressure may start manifesting in physical symptoms like fatigue or an upset stomach.
Stage 4: Your mood starts affecting the quality of your work and puts strain on your relationships.
Stage 5: Burnout sets in. Symptoms such as panic attacks, depression or anxiety could all be present.
When you know the signs of burnout it can be easier to know when to take action, so it's important to be vigilant when you start to feel stressed and keep an eye on how you're feeling.
5. Ask for help when you need it
If you're struggling with the stress of running your own business or experiencing some of the symptoms of burnout, it's important to seek some support. The Mental Health Foundation provides some helpful advice on talking to friends and family about mental health, while the NHS lists a range of recommended helplines to contact. Alternatively, you might want to consider making an appointment to see your GP or using a therapy or counselling service. Whatever you're going through, make sure that you're not going through it alone.
FreeAgent's accounting software is designed to take the stress out of managing your small business finances. Try FreeAgent for free with a 30-day trial.